Travel Story

Berley and banter in the Kimberley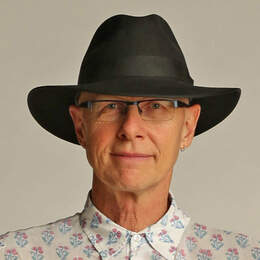 This Kimberley duo are full of good lines and enjoy baiting each other on a fishing expedition with a difference.
Someone recently told Aaron Moir he was a cross between Steve Irwin and Russell Coight. "I reckon that's the best thing anyone's ever said to me, eh," Aaron says.
We are bouncing back to Home Valley Station on the Gibb River Road after an afternoon fishing for barramundi on the Pentecost River. It's dark and dusty and the Toyota LandCruiser lurches down a track that Callum Munroe, at the wheel, has graded. "Pretty smooth, eh," Callum says (which it's not). "Lit."
The word "lit" has already been discussed in the small, shady aluminium boat, which we've stepped safely into (away from crocs) in Home Valley's one little dugout marina.
Callum uses the word "lit" for everything he thinks is good, Aaron thinks he should get it back under control, but reckons it's already rubbed off on him, and then we all start using it.
Callum and Aaron are fishing guides at Home Valley — but, well, fish become irrelevant.
(On the fishing front we catch one small barramundi and throw it back, which makes us plus one; then a catfish is hooked which under Callum and Aaron's calculating system is a minus one, so we end up with a zero tally.)
Callum is rather the straight guy to Aaron.
Aaron has good fishing pedigree, including being skipper of a fishing boat on the Houtman Abrolhos Islands. Callum, a highly experienced fisherman, has come over from Noosa in Queensland.
They know the best spots on the river and are busy finding new fishing spots.
So much so that Aaron was pleased when a 12-year-old recently caught a "metre-ey" — a barramundi more than a metre long.
"What do you call a fish without eyes," Aaron suddenly sings out.
We don't know. "A fsh," he chortles.
He berleys us up and baits us with banter as we troll and cast and generally mooch about on the river long after the sky is painted pink and gold and purple by a sunset which splashes the ramparts of the Cockburn Range with red.

Time for home.
Time for the track.
"I can't remember the last time I laughed that much without the aid of alcohol," a chap fishing with us says.
In fact, the whole afternoon has been just "lit".
Fact File
Home Valley Station has a range of accommodation, from camping and safari tents to comfy rooms and suites. There's also an excellent bar and restaurant, swimming pool and plenty to do, including cattle mustering and guided walks. 
Homestead guesthouses are very comfortable while the Grass Castles suites on Bindoola Creek are lavish. There's also safari-style eco tents, camping, and a good restaurant and bar.
Home Valley Station: homevalley.com.au  and 9161 4322.
For more on the Kimberley itineraries and holiday planning, see australiasnorthwest.com.au.
Categories