Our World

Bespoke Bordeaux has personal touch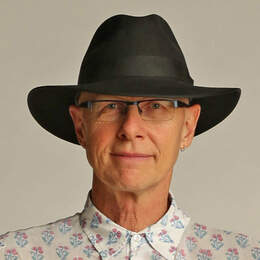 Stephen Scourfield takes a river cruise with Uniworld for a slow, intimate journey on a ship designed specifically to be in the world's most popular wine-producing region.
We are meandering down the rivers of Bordeaux; strolling, pausing, sipping, resting, absorbing. This doesn't feel like a cruise. It feels more like a gentle exploration of France.
I am on SS Bon Voyage with Uniworld on its Brilliant Bordeaux itinerary, leaving France's second-most-visited city, on the river Garonne here in south-west France, to return in eight days.
The distances between stops are small — this is not an epic, all at sea journey. It's slower and more intimate than that. Along the banks of the rivers Garonne, Girande and Dordogne, it's a ramble. In the towns, it's a promenade.
From the terraced houses and quayside of Bordeaux, which is kilometres long, the ship moves just a short distance down the Garonne to Bourg sur Gironde.
But before we stroll round this pretty town on a guided walk tomorrow, there's time to explore the ship.
SS Bon Voyage is designed and styled specifically to be in Bordeaux, the world's most popular wine-producing region. The ship made its maiden voyage in April 2019, after an eight-month fit-out, with every decision and element devised to be a conduit into French culture, art, wine and cuisine.
It is more expensive to make ships exclusively for a destination, and the Bon Voyage is an example of Uniworld's commitment giving the 101 people on this voyage a boutique experience.
The interior is defined by marble, silk, flowers and subtle tones.
The food aboard is beautiful, with an emphasis on local produce. Meal after meal, from exquisite pasta dishes to perfectly cooked fish; local oysters, truly tender tenderloins, lobster, a delicate Dover sole, a tender entrecote Bordelaise, for dessert a deconstructed gateaux Basque and an interesting selection of local cheeses or the mango ice-cream.
Bordeaux's 6000 chateaux, or wineries, make more than 9000 different wines each vintage and many are served aboard. On our first evening, for red, there is Chateau Capelle d'Alliance La Gaffeliere 2015. For white, Chateau Belle Cure.
We are consistently served good wines, each explained by on-board sommelier Razvan Ion, who also presents tasting sessions. The wines served are appropriate — they have captured and hold the aromas and the flavours of the landscape around us.
And these fine wines, and beer, spirits, specialty coffee and tea, soft drinks and mineral water, are all included, as are all tips, meals and good daily excursions.
These are led by skilled and knowledgeable local guides like Isabelle Auzely, who bring the place alive through clear Quietvox devices with a comfortable earpiece.
From Bourg we move on to Blaye and its fortress, which was built between 1686 and 1689, to stop English and Dutch ships from sailing up the Gironde estuary, and protect Bordeaux.
In Pauillac, some of us chose a bicycle trip to Chateau Lagrange, to have the vineyards and winemaking process explained, and then taste their increasingly complex "first label" red.
Bordeaux chateaux are legally limited to producing a maximum of 6000 bottles per hectare, manifesting complex, high-quality wines.
We ride home in rain under thunder and lightning, happy to be back on the ship, for another delightful dinner. (Did I just say "home"?)
Uniworld is a California-based company and so, not unsurprisingly, there are more Americans than other nationalities aboard. In fact, 55 are Americans, nine are from Australia, eight from New Zealand, seven from Canada, and then a handful each from the UK, Ireland and Brazil. There is just one French person.
It is all very "low-key friendly". People introduce themselves, chat, don't cling. I dine, tour and chat with people from California, North Carolina, Minnesota, Austin, Texas, the Panhandle and Philadelphia. There's one funny dinner with a bunch of New Zealanders. And there are quiet but inspiring dinners with 86-year-old Edward Rowley from East Sussex in England — one of many aboard travelling alone, and feeling thoroughly included.
"If I ever do another of these, it will only be with Uniworld," says my discerning companion, Edward. To which our dining companion, lawyer Susan Hudson from St Paul, Minnesota, says this is her fourth with them.
It has also produced the Duke of Sabran-Ponteves, who greets us before we stroll round the restored rooms and taste the chateau's excellent sauternes.
We drive home through scenic Bordeaux, with its gravelly rises and vines that may produce just one glass of wine per plant.
After cruising up the river Dordogne, we dock and stay overnight at Libourne, and the coach takes us to the pretty little medieval town of St Emilion, to stroll, and taste wine at the grand cru Chateau de Ferrand.
There is a monolith church — as big as a cathedral, carved from the limestone, with the spire of St Emilion rising into the blue sky above it.
I sit out in the square for lunch, having decided to spend more time here and take the late shuttle bus back to the ship.
The next day in Libourne, there is the local village market, and plenty of time to wander, before we sail back to Bordeaux. We are, indeed, meandering down the rivers of Bordeaux.
There is a guided night walk, a visit to the new La Cite du Vin wine museum, and a thorough walking tour of this engaging riverside city.
It all ends up feeling like something special. Not just a cruise but a personal invitation to amble through Bordeaux.
Uniworld's Brilliant Bordeaux is a lesson in how to earn the word "boutique".
Fact File
BOUTIQUE FRENCH STYLE
Bon Voyage is a masterly mix of outstanding design and skilled craftsmanship. The ship is designed not to just to reflect French sensibility and heritage, but be part of it.
Three giveaway details:
The emerald tones in Le Salon Champagne, are said to be inspired by Yves Saint Laurent's home, Villa Majorelle.
The clever creation of a classic brasserie, blending green and yellow and not only looking and feeling like a Parisian bistro, but serving French onion soup and escargot.
The locally sourced ingredients and French cuisine style of Le Grand Fromage and great wait staff like Ivelina Papazova, who remembers individual likes and keeps it personal and fun.
Suites have "step-out" balconies, though the staterooms are small but beautiful. The question is — would you prefer boutique French hotels, or bigger, more standardised hotels? Walls are soft, padded, covered with aqua woven pattern. They also help to make the room very silent. In eight days, I don't hear another voice, a TV — nothing from other rooms, and no "ship noises". It is a silent cocoon with block-out curtains. Beds and linen are epically enticing. Artwork is individually chosen to complement the region.
And there's a reason for this, for the ship is the artwork of mother and daughter team Bea and Toni Tollman. They have overseen every aspect of the ship — it is tailor-made; personal.
Every inch of it earns the word "boutique". There is infinite attention to detail, and an elevator, of course.
Up on the sundeck, the ship not only has an infinity pool which is big for a river cruise ship, but Le Cafe du Soleil, for French casual cuisine, with chefs cooking on the spot — great for lunches, with an all round view.
The Soleil Deck itself is furnished with bright fabrics, comfortable lounges and plenty of shade.
Uniworld's eight-day Brilliant Bordeaux river cruise includes visits to chateaux, wine tastings and good Bordeaux wines on board. A Stateroom is priced from $5999 per person. See uniworld.com and travel agents.
Disclaimer
Stephen Scourfield was a guest of The Travel Corporation. They have not seen or approved this story.