Between a rock and a quaint place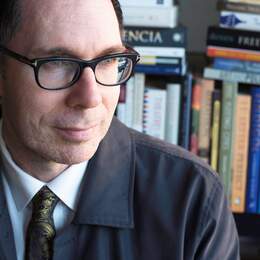 WILL YEOMAN presents a comprehensive Wheatbelt Guide, sub-region by sub-region...

Author Fiona Palmer lives in the Wheatbelt town of Pingaring. She admits there's a piece of her Wheatbelt life in every book she writes. "From the towns I call home, to the jobs I've done and the fabulous people I know," she says. "My characters are built on the inspirational, hardworking people I've met. Some of the stories they've told me over bonfires have made it into my books. And every day, whether I'm at work or on the farm, at sports events, or just at home in my small town, I am inspired by where I live."
I find that a beautiful introduction to a way of thinking about the Wheatbelt, an area extending across more than 200,000sqkm, heavily reliant on agriculture industries such as wheat and sheep farming, susceptible to salinity and an ever-drying climate yet with almost a third — more than 60,000sqkm — classified as conservation and natural environments.
Yes, it's a complex region. Which makes it all the more fascinating to visit, whether for a short daytrip or an extended drive. And autumn is a perfect time to travel there, even before its famous wildflower season. Because from classic country towns to local walks and life around "the granites", there's plenty to see and explore.
There's the rich history, both European and Indigenous. There's the rise and fall of towns and fortunes, as pioneers and colonials pitted their ingenuity against an unyielding environment. There's the varied flora and fauna, the spectacular natural beauty, amid which those aforementioned "granites", natural granite outcrops that stand out, literally and figuratively, and might be one of your primary reasons for visiting the Wheatbelt.
But as an admittedly infrequent visitor to numerous Wheatbelt towns from childhood, I'd also highlight the peculiarly haunted, almost Gothic, quality of some of these towns, whose rising and falling fortunes have left their marks on people and architecture alike. To ignore this quality while enjoying the other considerable attractions of a particular town or shire would be to miss the opportunity to get closer to the soul of a particular community and its environment. And to experience a more authentic form of travel. Which is, after all, what we're all seeking, right?
That's why the bulk of this guide is given over to snapshots of certain towns within each sub-region of the Wheatbelt (I don't claim to be in any way comprehensive). You decide where you want to go, and why, and put together your own itinerary (distances and locations are easily accessed on Google Maps or similar).

Read the full guide here.

Categories