Big, bright future on the horizon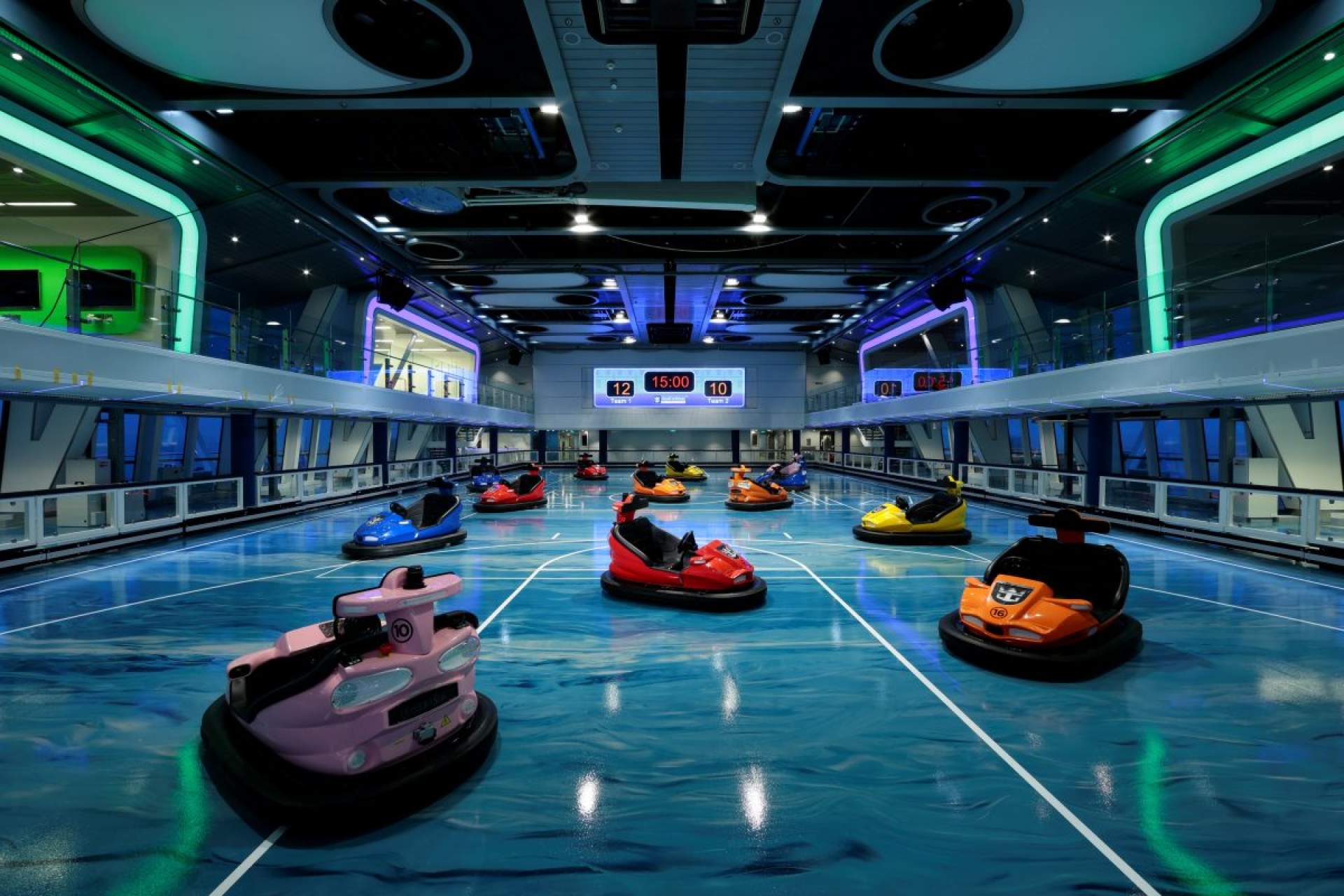 One of the world's newest ships Ovation of the Seas stands to make a real impression when it arrives in Australia in December.
West Australian travellers will see the benefits of Royal Caribbean's investment in big, modern ships with incredible technology when Ovation of the Seas arrives in its first Australian port of call, Fremantle, on December 6.
Royal Caribbean has combined the best of the fleet's Oasis-class features with new "smart" technologies to develop its Quantum-class, of which Ovation is the third ship.
Only launched in June, Ovation of the Seas will cruise from Sydney each Australian summer and will wow passengers with features such as a skydiving simulator, dynamic dining, super-fast wi-fi and robot bartenders.
Even those with an inside cabin will see quite a difference from the usual room without a view - the outside is brought in thanks to the live pictures beamed to the "virtual balcony" in the form of an LED projection screen in the cabin.

Throughout the ship there are amazing views such as at Two70°, a three-deck great room with floor-to-ceiling glass walls at the ship's stern which transform into a 30m curved screen at night to play a backdrop to acrobats and dancers.
The old card charge or signing system has well and truly been left in the past; instead passengers have a personalised wristband they use to pay for any extras.
Ovation of the Seas' first cruise to Australia is a six-night voyage departing Singapore on November 30. cruising.com.au or phone (02) 9492 8520.
Categories