Bite-sized tour of Margs feast for the senses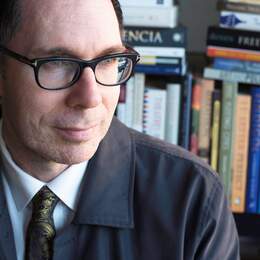 William Yeoman gorges on the gourmet delights and rich history of the South West town.
Don't hate me too much but here's just a sampling of what a small group of us recently enjoyed on Kellie Tannock's four-hour brunch walking tour, Walk Talk Taste Margaret River.
Yallingup coffee with Claudio biscotti from the Hairy Marron bike cafe and Coat of Arms chorizo from Margaret River Venison Farm. All consumed at the Old Settlement by the river.
Margaret River woodfired bread, Riversmith Kalamata olive oil and olives, house-made labna, dukkah, relishes, wine salt, condiments and house-made shrub cordial, all at Riversmith cafe.
Yallingup Cheese Company St Julian, brie and petite bebe, the latter made from Scapegoat Dairy goat's milk, together with Amato Vino wines, crackers and fresh fruit, all at Margaret River Collaborative.
Also on the itinerary were Golden cafe, Millers Ice Creamery, Sidekick Cafe — Bahen and Co chocolate and house-brewed cold-drip coffee, yum! — and, of course, the iconic Settler's Tavern.
I won't lie to you. It was amazing. But this wasn't just about great produce and beverages. It was about making new friends. About learning more of Margaret River's rich indigenous and settler history. About hearing great stories.
Which was what Ms Tannock, a former TV journalist of some 30 years experience, had in mind from the start.
"About a year ago I'd had this idea," Ms Tannock says over lunch at Setter's Tavern. "I'd experienced something similar in other places and thought 'Why haven't we got this here?'"
Ms Tannock was six months into the planning before she realised she was approaching the walking tour the same way she used to approach stories as a journalist.
"I was a TV reporter and producer, mainly working in long-form current affairs," she says. "I was approaching this exactly the same way. Doing the research, going out and meeting people, really understanding what was behind everything, drawing out the most interesting elements, and then putting it all together. Except in TV you can't get people to taste and smell what you're talking about. With this, you can. And it's great fun."
There was another reason Ms Tannock wanted to do a food tour based only in the town itself. "There are many experiences to be had in the town of Margaret River," she says.
"But traditionally people have got on to a bus or jumped into a car and gone around the region to the various wineries." Which she says — and we'd all agree — is a wonderful thing to do.
But Ms Tannock wanted to do something different.
"We're focusing on the food. We certainly have wine experiences but we're really trying to showcase all the region's best food by bringing it into the centre of town.
"As well as trying the food, we hear the stories from the producers and the venue owners themselves. And the stories behind the wine and produce we are sampling on the day."
A good example of combining food and wine, of what's already available in town and what has to be brought in especially, is Settler's Tavern.
"It's wonderful to go into Settler's cellar and see one of the finest collections of Margaret River wines in the world," she says.
"And then to try some of it with Margaret River Marron Farm's marron, which is normally not available to the public."
Fact File
The all-inclusive four-hour Walk Talk Taste Margaret River brunch tour costs $110 — but check out the get-to-know-us $95 offer. You also get a tote bag, map and tea/coffee mug. For more information or to book, visit walktalktaste.com. For more about Margaret River history and the Old Settlement, visit mrdhs.com.au.