Blitzed port city comes into its own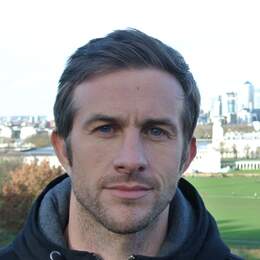 STEVE MCKENNA discovers Le Havre on a cruise ship stop.
Ask the French to name the most photogenic city outside Paris and few would choose Le Havre.
The country's biggest container port — and the largest seaport overall after Marseille — Le Havre was where Parisian-born Claude Monet grew up.
Some of his famous paintings, like Impression, Sunrise (1874), depicted the harbour here in its hazy glory. But the Le Havre Monet knew barely exists now.
The city was almost totally destroyed in World War II, pummelled by Allied bombs in Operation Astonia in September 1944, three months after the D-Day beach landings further along the Normandy coast.
Hitler had declared Le Havre a "festung" (fortress), to be held to the last man. Dubbed "the storm of iron and fire" and "France's forgotten Blitz", the ensuing two-day battle liberated the city, but killed an estimated 5000 civilians and left 80,000 homeless, levelling over 12,000 buildings.
Cue a controversial two-decade reconstruction of the city, helmed by the pioneering Belgium-born architect, Auguste Perret. Prefabricated buildings, made of reinforced concrete, mushroomed along Le Havre's new grid of streets and boulevards.
While initially derided, the rebuilt city was designated a UNESCO World Heritage site in 2005, hailed as a leading example of post-war urban planning and architecture.
With so many other tourist draws in Normandy, Le Havre has often struggled to interest visitors, but this is changing — not least due to the increasing number of cruise ships calling in.
We arrived this morning on Viking Jupiter, the company's newest ocean-going vessel.
A free shuttle bus was on hand to take passengers downtown from the cruise terminal — it's a 10-minute drive — but many guests opted for the three-hour coach trip to Paris or an excursion to Honfleur, a quaint medieval town just west of Le Havre.
After soaking up Honfleur's quaint charms in the morning, I return to while away the afternoon in Le Havre. It's a strange, fascinating place, like nowhere I've been before. The glut of concrete buildings is quite surreal, especially the rows of uniform, beige-grey multi-storey apartment blocks which many of the city's 170,000 population call home.
Tours are offered inside the fully-furnished Perret Show Flat at 181 Rue de Paris, transporting you back to the 1950s and the life of a typical Le Havre family.
Other post-war landmarks to seek out include the austere L-shaped city hall, outside which flutter myriad tricolour flags, and the extraordinary St Joseph's Catholic Church, dubbed a "lighthouse at the heart of the city".
Its lantern-like, octagonal-shaped spire rises 107m above the altar. The church, dedicated to the memory of the war's victims, is extra-special when sunlight pours through its 6500 stained-glass windows.
Down the years, other artists and architects have helped brighten up Le Havre's dour image. The legendary late Brazilian Oscar Niemeyer designed Le Volcan, a stark white volcano-shaped theatre and arts centre.
More recently, the French architect Jean Nouvel masterminded Les Bains des Docks, a gleaming new aquatics complex, part of a project to regenerate Le Havre's historic docklands. Close to the glass-and-steel-fronted Modern Art Museum, MuMa, which has one of France's best collections of Impressionism, you'll see a giant sculpture by Vincent Ganivet. Unveiled in 2017 for Le Havre's 500th anniversary celebrations, it comprises a jumble of multi-coloured shipping containers, shaped into a pair of arches.
There are eye-catching hues on the seafront, too.
Today windsurfers are out tackling the emerald-green waters of La Manche — as the French call The English Channel — while joggers and walkers pound the promenade by the city beach. Stretching 2km, it's laden with pebbles and sports a smattering of wooden huts painted white, green, yellow, red, blue and orange.
Categories