Arrivals & Departures

Botanical travel: Great gardens of Italy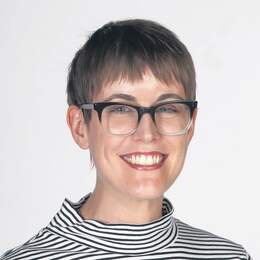 From the well-known to some decidedly quirky gems, Italy has no shortage of magnificent gardens that are ripe for exploration. 
To celebrate its 20th anniversary, the Grandi Giardini Italiani – aka the Great Gardens of Italy – has added another 10 gardens to its network of the country's best gardens.
The association, which aims to promote the artistic and botanical heritage of Italy's gardens, includes more than 100 gardens throughout the country, and includes well-known sites such as Florence's Boboli Gardens (pictured above) as well as some less well known gems.
Some of the gardens are attached to significant historic houses, some offering accommodation.
The 10 new additions are:
Parco delle Terme di Levico, in the Trento region of north-eastern Italy. With 13ha of parkland and about 570 trees, it has a history dating back to the 19th century. In spring, around 50,000 bulbs flower in the park.

Giardino della Rosa in Ronzone, also in the country's north-east, has hundreds of varieties of rose bushes and climbing plants, and is open from late June to early October.
Parco Comunale Angelo e Lina Nocivelli opened in 2005 in the Lombardy region of northern Italy. It hosts events including jazz performances during the summer months.

Villa Badia is located amid the wine-producing landscapes of Piedmont, which were declared a UNESCO World Heritage site in 2014. The site includes a historic abbey, 19th-century rural buildings and 9ha of parkland.
Villa Grock was home for nearly 20 years to the clown Adrien Wettach, aka Grock, who was once the highest paid entertainer in the world. The playful house and gardens are also known as the "Stone Circus".
The gardens of Palazzo Colonna, in Rome, is open every Saturday, together with the Colonna Gallery, which includes a collection of paintings, sculptures and furnishings dating from the 15th to 17th centuries.
La Verde La Malfa Foundation's Art Park was created by the artist and collector Elena La Verde in Catania, Sicily. It incorporates sculptures and contemporary art installations and hosts performances, concerts and other cultural activities.
Casa Cuseni, in the hills of Taormina, Sicily, was built in the early 1900s by the English painter Robert Kitson, who welcomed the likes of Pablo Picasso, Salvador Dali and Henry Moore. The garden includes African plants and English roses along with Sicilian citrus trees.
Villa Tasca, near Palermo, has lush Victorian-era Romantic-style gardens incorporating plants from all around the world. Over the years, the house has hosted Jackie Kennedy and King Ferdinand IV, among others.
Also in Sicily, the Tenuta Regaleali estate incorporates vineyards, olive trees and exotic flora. Visitors can explore on foot, by hike or on horseback, while there's also a cooking school on site.
Categories