Bottomless brunches & London's first floating park: The new face of Paddington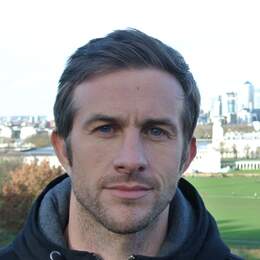 With new and revamped historic architecture, Paddington Bear-inspired artwork and a bunch of cool restaurants and bars, this London neighbourhood is enjoying a renaissance. 

Previously, when I've landed at Heathrow Airport and pondered how to get into "town", I've usually dismissed the Heathrow Express. At almost $40 walk-up single fare, it's not cheap and while it takes only 15 minutes to reach Paddington, for me, there was one problem: it goes to Paddington.
As much as I love alighting the train beneath the iron-and-glass arched roof of the Isambard Kingdom Brunel-designed Paddington railway station, I never thought there was much else to write home about in this north-west London district.
So I would often just grin and bear it and take the long, inexpensive Tube ride into central London instead.
But, as I've discovered recently, Paddington has changed.
It's sporting an impressive face lift, with flashy new, and revamped historic, architecture, Paddington Bear-flavoured artwork and a bunch of cool restaurants and bars, plus a charming boutique hotel and neighbourhood hangout, The Pilgrm (more of which later).
One of the most pleasant parts of Paddington lies to the north of the station. Linked to London's quaint "hidden" waterways, Paddington Basin is a former docking point for barges that transported goods in Georgian and Victorian times.
Now it's overlooked by shiny modern towers, hip eateries that do a roaring trade in bottomless brunches, a stand-up paddleboarding company, and London's first "floating park", a series of decked walkways, with wildlife zones to encourage birds and waterfowl to feed and nest here.
Continue following the waterfront towpath north and you'll soon reach Little Venice, an idyllic mini lagoon where two major canals, the Regent's and the Grand Union, meet.
Expect more hustle and bustle if you exit Paddington station to the south (though that immense green space, Hyde Park, is just a 10-minute stroll away).
Turn left out of the station on to Praed Street and you'll find the grandiose St Mary's Hospital, home to the Alexander Fleming Laboratory Museum, which charts the work of the Nobel prize winner who discovered penicillin.
The nearby backstreets hide gorgeous communal gardens fringed by handsome properties-cum-guesthouses, numerous pubs and the Kioskafe, an offshoot of the trendy Monocle publication and a purveyor of excellent coffee.
Caffeine hits are a perk of The Pilgrm, my home for the night, which was unveiled in October, billed as a hotel-cafe-lounge bar.
You'll see why when you pull open its glossy, brass door handles and enter a lobby with a Faema espresso machine, cosy seating and rack stacked with coffee-table-esque magazines.
The decor — exposed brick, marble-fitted coffee counter, retro royal blue wall tiles and elaborately carved wooden staircase — hint at the craftsmanship of an establishment that's set across four townhouses and occupies the former Royal Norfolk Hotel.
The Pilgrm's owners, I'm told, are driven by the idea "of making something that was once beautiful, beautiful again".
There's a snazzy blend of restored Victorian decor with "vintage-style" furnishings and lighting, flooring and antiques salvaged from places as varied as eastern European factories, army gyms, a mayor's office in Derbyshire, and London's Natural History Museum.
The hotel's name conveys both the journey the owners went on to piece this project together, and the fact that many guests are on pilgrimages of their own. Dropping the "i" was an "accident" when it was jotted down but, apparently, the name stuck.
The Pilgrm has no reception, as such — you can check-in online and staff are always floating about to assist.
The 73 snug rooms come in four categories, from Bunk (tiny with a bunk bed) to the 14sqm Large Doubles. We have one of these — room 35, in Y wing, which is accessible via a mix of lift and limestone steps with wrought-iron balustrades. Our room has wonderful parquet flooring that's said to be 200 years old, a cast-iron radiator, and a king-size bed with cotton mattress (hand made in Devon) and Egyptian cotton sheets and towels.
We'd spend longer lingering here if it wasn't for The Lounge, a delightful public space infused with ambient music, fabric chairs and sofas and greenery tumbling from pots. You can order "globally inspired" cocktails — signature recipes by bartenders from around the world — and superb food by renowned chef Sara Lewis.
My partner and I share air-dried Scottish venison, soy-glazed crispy pork belly with chickpea puree, and lentil dhal with grilled mackerel, then chocolate mousse with salted almond. It's all delicious, and the bill, with service charge, comes to just over £50 ($88) — quite reasonable for London.
Breakfast is appealing, too, with options including Le Bacon Butty (served with a fried duck egg) and kimchi rice with tea-poached egg, pickled veg and miso paste.
The only slight issue during our stay were the street noises early on, from buses and builders. This is a busy area of London, 24/7, and windows aren't double glazed. After feedback from guests, the hotel is apparently thinking of ways to get around this (in the meantime, light sleepers should request a room at the rear).
Overall, however, The Pilgrm, and Paddington, tick a lot of boxes — whether you're staying before or after a Heathrow flight or looking for an alternative base to explore west London.
Picture at top: The Pilgrm lounge, by Jason Bailey.
Fact File
Double rooms at the Pilgrm are priced from about $229; thepilgrm.com
Heathrow Express fares can be booked for as little as £5.50 ($9.75) if booked in advance; heathrowexpress.com
For more information on visiting London and Britain, see visitbritain.com.
Disclaimer
Steve McKenna was a guest of The Pilgrm Hotel.
Categories