Boutique beauty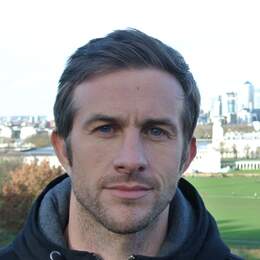 STEVE McKENNA checks out one of the Square Mile's newest boutique offerings
The City of London — the Square Mile — has something of a split personality. On weekdays the place is buzzing. Weekends by contrast are relatively placid.
We're staying at Vintry & Mercer, the latest boutique offering to grace the British capital's historic core. It's nestled down Garlick Hill, one of the narrow cobblestone lanes off Cannon Street, a stone's throw from St Paul's Cathedral.
Vintry & Mercer is very much a stylish contemporary hotel but everything from its name to its decor pays homage to the City's storied heritage. The Vintry ward — one of 25 wards of the City — was historically the centre for London wine merchants, while the nearby Mercer area was a hub for traders of fine silks and damasks.
Bespoke fabrics grace the hotel's inviting public areas and 92 rooms, which range from Standard Doubles to Studio Suites with external terraces. We have a Deluxe Double that is large enough for a king-size bed, desk, wardrobe, two chairs, a wall TV and shelves with ornaments and browse-worthy books about London, architecture, fashion, cuisine and photography.
You can have a buffet continental breakfast and a la carte cooked orders at the hotel's ground-floor eatery, which doubles in the evenings as Vintry Izakaya, when Asian tapas, with a strong Japanese influence, is the speciality and you can order wine from both the bottle and barrel.
Barrel-aged cocktails are among the drinks options at DND (Do Not Disturb), a speakeasy-esque bar. It's on the lower ground floor, which also has a small gym, three meeting rooms (including library) and a wall collage of vintage suitcases — one of several eye-catching art displays in the hotel.
For dinner, we head to the seventh floor and the Mercer Roof Terrace Restaurant, where glass panels allow abundant natural light and an alfresco terrace provides views of landmarks such as The Shard and the dome of St Paul's, as well as the tower of St James Garlickhythe, a medieval church that looms next to the hotel and was rebuilt after the Great Fire of London in 1666.
Steve McKenna was a guest of Vintry & Mercer. They have not seen or approved this story.
This is an edited version of the original, full-length story, which you can read here.
A message from Travel Editor Stephen Scourfield...
Thanks for reading us – we value your continuing interest and our connection with you.
But as our readers increasingly move to digital, we have to keep up with them.
As I'm sure you'll appreciate, there are costs involved in doing what we do for you.
To support Travel, reading the full story now requires a digital subscription (it's $1 a day for full access to thewest.com.au, for all your devices).
If you have the newspaper home delivered, you may already have complimentary premium access to thewest.com.au and our digital editions.
And we have other packages, including $9 a week for the weekend papers and everyday digital.
Stephen Scourfield