Bowled over in Barbados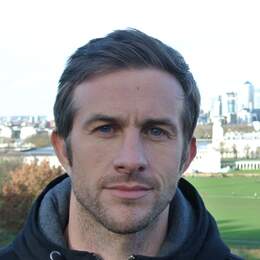 A cruise-ship call in the West Indies provides a chance to delve into the rich cricketing heritage of Barbados. 
Breakfasting from the balcony of my cruise ship stateroom, I can glimpse the towering floodlights of Kensington Oval, one of the hotbeds of West Indian cricket.
Boosted by coffee and croissants, it takes me just 15 minutes to walk to the ground from Bridgetown's cruise terminal, and the first thing that captures my attention when I arrive is a near four-metre-high bronze statue of Sir Garfield Sobers.
Described by the late Richie Benaud as "the greatest all-round cricketer the world has seen", Sobers is an official National Living Hero of Barbados. He's depicted here playing the kind of graceful, left-handed stroke that would have brought crowds at the oval (and across the world) to its feet between the 1950s and 70s.
The stadium is eerily quiet today — though it still comes to life fairly regularly, hosting various fixtures, including inter-Caribbean T20 and 50-over competitions and internationals involving the West Indies (Sri Lanka is here for a Test match on June 23). Behind-the-scenes stadium tours regale the epic moments and performances witnessed here, guiding you to hallowed spots such as the Garfield Sobers Players' Pavilion.
A ball's throw away from the oval is another must for cricket fans. Occupying Herbert House, a handsome colonial mansion on the ground's west side, is the Cricket Legends of Barbados Museum. While the sport is a passion across the Caribbean — say in Chris Gayle's Jamaica, Viv Richards' Antigua and Brian Lara's Trinidad — it's especially the case in Barbados, which has produced more world-class cricketers than anywhere else.
Doubling up as a gift store selling all sorts of paraphernalia — from bats and DVDs to key rings and replica shirts — the museum is split into two sections peppered with press cuttings, memorabilia and life-size cut-outs of bygone stars. There's a ground floor gallery that is free to peruse and a basement area that draws a $US10 entrance fee, and explores Barbadian cricket in finer detail, tracing the sport's origins here (it was introduced by 18th century English sugar planters who regarded it, along with Christianity and the classics, as one of the key educating three "Cs").
One room beside the gift shop is dedicated to Sobers' life and career. After an early childhood blow — he was only five when his father died at sea after his ship was torpedoed by a German U-boat in 1942 — Sobers quickly blossomed in several sports and made his cricketing debut for the West Indies as a teenager. He was soon smashing records, converting his maiden Test century against Pakistan into 365 not out — the highest-ever individual Test score (until it was broken in 1994 by Brian Lara). In 1968, while representing Nottinghamshire in England's County Championship, Sobers became the first-ever batsman to hit six sixes in a single over of first-class cricket. He wasn't just handy with the bat. As well as banking 8032 Test runs, he notched 235 Test wickets and while playing in the Sheffield Shield for South Australia in the early 1960s, he topped the team's batting and bowling averages.
Sobers became a dual Barbadian-Australian citizen after his marriage to Melbourne girl Prue Kirby in 1969. Although they later divorced, Sobers still spends time Down Under, calling it his "second home", and in 2003 was appointed an Officer of the Order of Australia. There are plenty of other intriguing Australian links in this museum.
I also find a framed magazine article headlined Blame the Aussies, which reveals how Kerry Packer (unintentionally perhaps) helped inspire the great West Indian cricketing dynasty of the 1980s. After watching them succumb meekly to Australia in the opening game of the World Series Cricket at the Sydney Cricket Ground in 1978, Packer delivered a fiery rebuke to the West Indians in their dressing room. The tourists returned, fired-up to win the series, sparking the start of their global cricketing domination.
Continuing my tour of the museum, I find tributes to other great Barbadian cricketers: Gordon Greenidge and Desmond Haynes — the most prolific Test opening batting partnership of all time — the giant fast bowler Joel "Big Bird" Garner, the three "Ws", Sir Clyde Leopold Walcott, Sir Everton Weekes and Sir Frank Worrell, and Wes Hall and Charlie Griffith, a lethal fast-bowling duo from the 1960s.
One of the most striking exhibits on display is a "box" — protection for a batsman's privates — once belonging to Griffith. It's heavily dented, smeared red from the lacquer of a rapidly delivered ball, proving that, occasionally, even the most feared quicks get a taste of their own medicine.
Fact File
Cricket Legends of Barbados Museum is open Monday-Friday, from 9am-4.30pm. cricketlegendsbarbados.com
Steve McKenna visited Barbados as a part of a 14-night Caribbean cruise with P&O (pocruises.com). The island's capital, Bridgetown, is a regular port of call for many cruise itineraries, including those operated by Royal Caribbean, Celebrity Cruises, Norwegian and Seabourn. For more information on Barbados, see visitbarbados.org
Categories