Arrivals & Departures

Breakfast is the best meal of the day, anywhere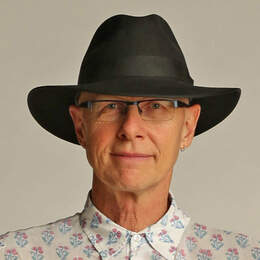 American nutritionist Adelle Davis is credited with uttering the phrase "eat breakfast like a king, lunch like a prince, and dinner like a pauper". It is, without doubt, my favourite meal of the day, and here are some classics from around the world …
Sri Lanka
A hopper is similar to a bowl-shaped pancake and is a Sri Lankan specialty and staple. One is pictured above.
The mixture is swirled around the lip of a small, deep pan while cooking, giving crisp vertical sides and a thicker, soft yet spongy centre. With this, usually, comes chicken or fish curry, kata sambol, seeni sambol and tea. (All with a finest quality, biscuity, one-plantation English Breakfast tea to start the day, of course.) And a hopper is a truly terrific start to the day.
But it is not this that I remember most at Cinnamon Lodge in Habarana. It is the curd served with it. This exquisite dish is a kind of yoghurt produced from the milk of buffalo in the hotel's own farm, which has a small herd of cows. Divine.
Queenstown
The sun glints off Lake Wakatipu, in New Zealand's picture-perfect South Island town of Queenstown. The steam ship TSS Earnslaw is stocked up and pouring smoke from her stack, and the guys on the America's Cup 12-metre are drumming up business. Breakfast is strong coffee and handmade chocolate at Patagonia Chocolates coffee shop. Exquisite.
London
In Victorian and Edwardian Britain, this oily fish, high in Omega 3, was the quintessential breakfast, but kippers fell from favour perhaps four decades ago (though a resurgence is currently reported).
But I reckon they're a great, traditional breakfast — and the Capital Hotel's are up there with the best. The boutique, five star Capital is in Knightsbridge, near Harrods store.
A kipper is actually a herring halved lengthwise, gutted, salted or pickled, then smoked. And it is comforting on the stomach to know that they are reckoned by the likes of the UK Marine Conservation Society to be a good fish to eat — herring swim in big shoals in the North Sea and along the Norwegian coast, are resilient, and there's no fishing by-catch.
The hotel restaurant's menu might be French-inspired, but the breakfast kippers are truly English and wonderful. I'm sure even Northumberland fish processor John Woodger, who helped to make kippers a favourite in the 1840s, would approve.
Dubai
I am shown to a table at Jumeirah Beach Hotel in Dubai, and, as I sit, the maitre de asks: "Have you had our buffet breakfast before?" "No, I haven't."
"Then please come with me; I will give you the tour."
And she does, past the counter I have just looked at (freshly made croissants, a fresh fruit tart, bread and butter pudding and a whole library of pastries), and then over to three more rooms opposite. There are several "egg stations" and other counters for Arabic, Indian and Asian cuisine. Hommus, dim sum, curry. Cooked English (with a separate pork servery), or continental European; cold meats and rare cheeses. A wide range of fruits, yoghurts, cereals.
Quite simply, a most remarkable breakfast buffet.
Western Australia
Breakfast isn't just about the food, and this morning, it's about as much about the view. I am looking out over the serene ocean off Cable Beach Club Resort and Spa in Broome. From my table, palm trees, white sand, blue water beyond, and a buffet to keep returning to and pick at.
By contrast, on the south coast of WA, I want something hearty and the breakfast of choice is away from my accommodation. Dylan's on the Terrace has been cooking breakfast for more than 25 years, and it's truly terrific.
Categories