Our World

Breakfast time with a lemur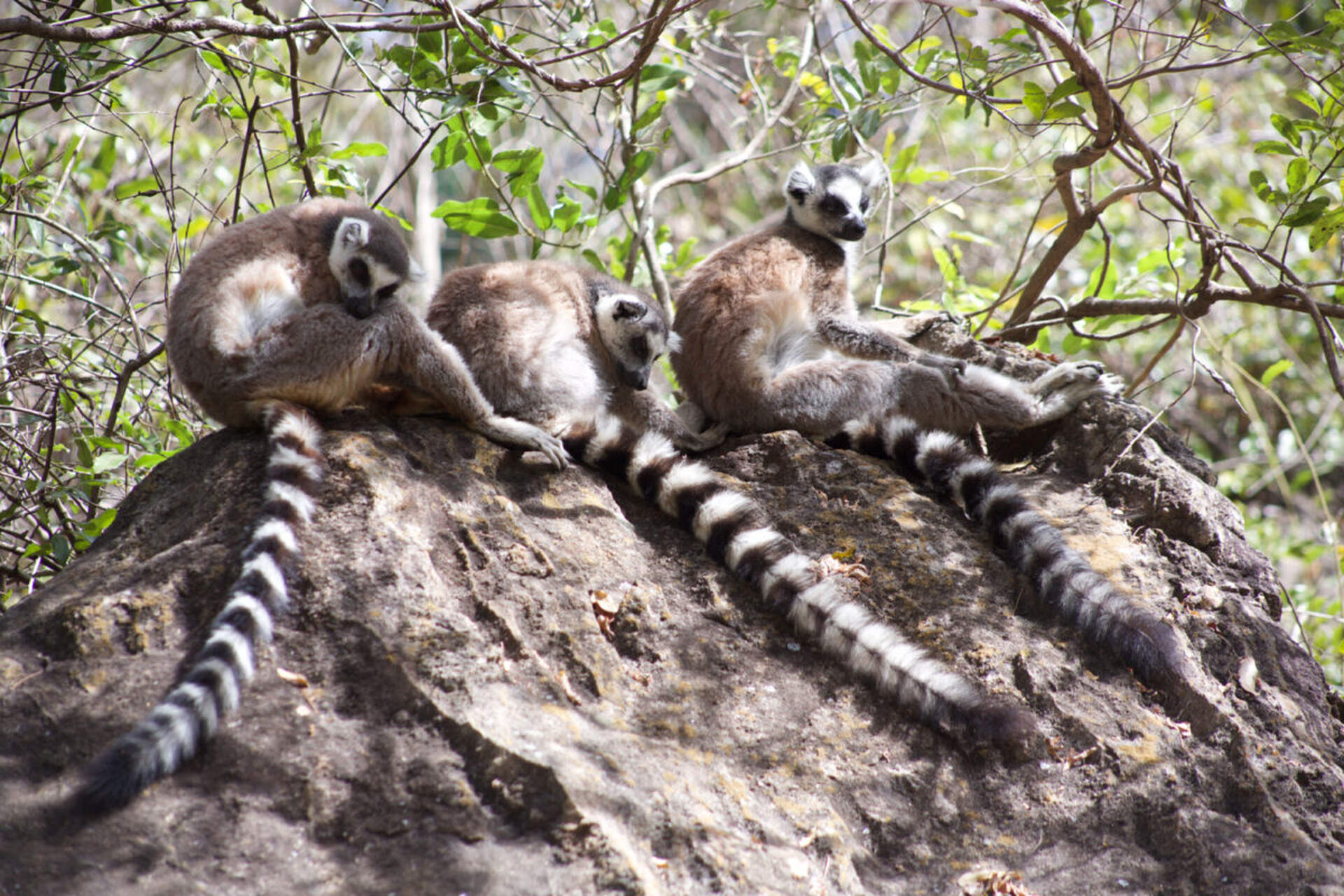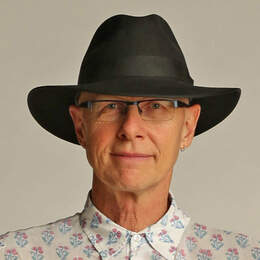 Madagascar's national parks are an incredible forest playground for rare and exotic animals found nowhere else in the world. 
In an extraordinary moment, the greater bamboo lemur swings through the trees from stem to stem, and then drops to the ground right in front of me.
It is bizarre because there are only two greater bamboo lemurs remaining in Ranomafana National Park in Madagascar — they are elusive and quite small, and yet here is one in front of me.
I could reach out and touch it.
It sits to have breakfast; bamboo, naturally.
This is a completely natural, unscripted encounter. Incredible.
Theodore Farafidison is clearly chuffed. He is "King of the Forest" — a top guide in Ranomafana and sought out by scientists, naturalists, and ornithologists for specialist work.
But today he is taking our Travel Club Tour group through Ranomafana. With two lemur spotters already out in the forest feeding back information and sightings over his mobile phone, he has quickly ducked us off the main path and up a rise through the forest to this spot.
It's not luck that we are in precisely this position, but we are lucky that the greater bamboo lemur is so close and so unperturbed.
Madagascar, adrift in the Indian Ocean between Western Australia and Africa for 65 million years, has more than 200,000 species, over 80 per cent found nowhere else.
Its isolation has led to this evolution of unique animal and plant life
And that includes lemurs — endemic primates which are found only here.
In Africa, primates evolved into monkeys and apes. On Madagascar, they developed into lemurs, arboreal primates, typically with a long tail and pointed nose.
There are 72 species of lemur in Madagascar, 12 of them found within the 43,000ha of Ranomafana National Park. There are 43 types of chameleons, 115 bird species, 75 species of frogs, 350 of spiders and 1000 of plants.
In Ranomafana, we see golden bamboo lemur, greater bamboo lemur, Milne-Edwards' sifaka and brown mouse lemur (a nocturnal species).
When we travel on to Anja Reserve, there are ring-tailed lemurs, Madagascar's national animal.
And in Isalo National Park, we are treated to another rare sighting — a white sifaka, also known as the dancing sifaka. It is, indeed white and it is, indeed, dancing down a path. There are also red-fronted lemurs and Verreaux's sifaka.
And in Andasibe, we see golden sifaka, common brown lemurs, black-and-white ruffed lemur, the eastern skittish, gray bamboo, goodman mouse lemur, and eastern woolly.
And also there, always most memorable of all for me, the indri indri — the biggest surviving lemur, black and white through the trees, like children in panda suits, making a haunting, ghostly call (and, indeed, the Latin word lemures means "ghost").
Ranomafana's rock star
Theodore isn't proud of the fact that, as a boy, he hunted animals in Ranomafana.
But he is proud of the opportunities tourism has brought him and the other young guides and lemur spotters of Ranomafana Village, and he should be proud of what he has made of them.
Theo is a rock star, with his styled-up clothes, fancy off-road motorcycle and, even more importantly, a confidence that matches his knowledge.
Ranomafana is rather refreshing in that the village is still alive within it. This is not a set-aside area, but a living, human one, too, for the Tanala tribe. For these people of the forest are part of this environment, too.
And half the park fees go to the people of the village.
I've explored Ranomafana with Theo before (indeed, we made sure he was going to be available for our Seven West Travel Club Tour, as he's simply the best here). He has told me: "People here were killing the lemurs because they didn't know how important this forest is. They were just hunting for food. I am trying to tell them how important it is.
"We are able to give them some education — some knowledge about this biodiversity."
Locals progress from being lemur spotters to trainee guides and then qualified guides.
The combination of all their knowledge, and Theo's leadership, has brought us to this spot in the forest, where the greater bamboo lemur is having breakfast in front of us.
"It's a holy grail species," Theo explains.
It eats a particular type of bamboo. It wakes early and eats, then rests, and is active again later in the afternoon. There is cyanide in the bamboo, which it needs to digest, and it occasionally takes a particular soil, which stabilises the cyanide.
We cross the tumbling white Namorona River, and climb back on out of the rainforest.

And that night, tucked up warm in Centrest Hotel, our rainforest lodge, I enjoy the sounds of the forest and the dogs of the village.
And in a beautiful half-sleep, my mind drifts back to the evening before when, with Theodore, "The King of the Forest", we watched a tiny mouse lemur scurrying up and down the trunk of a small tree.
The pygmy mouse lemur is the smallest primate in the world — its head and body not much more than 60mm long. Little is known of these little rarities. And that's the stuff of a delicate dream.