Bright, postcard-pretty Lisbon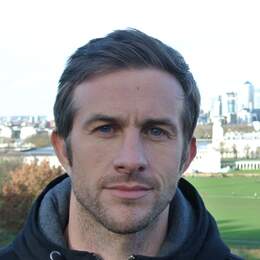 In 1755, a huge earthquake rocked Lisbon, leaving the city — and other regions of Portugal — in virtual ruins. 
It's almost hard to imagine such devastation now, so postcard-pretty is the pieced-back-together Portuguese capital.

Indeed, surveying it from the top deck of our cruise ship, as we sail up the mighty Tagus River, it's difficult to think of another big-city European port of call that makes such a dazzling first impression, with the giant red Golden Gate-esque bridge, Ponte 25 de Abril, and a flurry of buildings, coloured in all the hues of the rainbow, crowning the city's numerous hills (apparently there's seven, like Rome, though some Lisboetas reckon there's more).
Yet as gorgeous as their city is to gawp at from afar, it's even more memorable on the ground. Disembarking our ship and hopping in a taxi from the port, we're dropped off at Praca do Comercio, an enormous riverfront square rebuilt after the quake.
It's characterised by its grand arch and arcades whose yellow facades are a similar shade to the melt-in-the-mouth pasteis de nata (egg pastry tarts) that grace the windows of many a Lisbon bakery, including those strung along neighbouring Rua da Prata.
Yellow is also the colour of Lisbon's most iconic trams, which have been creaking up and down the city's undulating streets since 1873. Tram No. 28 — which rattles through the districts of Graca, Alfama, Baixa and Estrela — is a real magnet for tourists, so don't be surprised if you have to queue and wrestle to get on. When aboard, expect close encounters with your fellow passengers.
Such a crush is especially unpleasant in summer, when temperatures can rise to Perth-like levels (40C plus). To avoid all this toil, sweat and strife, simply walk. Lisbon, despite its glut of steep stairways and winding, maze-like streets, is a magnificent city to explore on foot. Your legs and lungs get a great workout and you'll be invigorated by the many panoramic viewpoints to take in the red-roofed houses set against the sparkling blue of the Tagus, as well as insights into the city's atmospheric mishmash of old and new.
The streets winding up to Castelo de Sao Jorge — an old Moorish fortress and one of Lisbon's major landmarks — are especially engrossing. One minute, moseying along, you'll see old men playing cards and sipping coffee in cigarette smoke-stained hole-in-the-wall cafes, as ladies sweep vigorously outside their front doors or drape laundry from wrought-iron balconies; turn the corner and you'll stumble across hip, artsy eateries and galleries filled with a multilingual millennial crowd, a blur of tattoos, beards and smartphones.
You're bound to see lots of azulejo. One of Lisbon's most enduring features, these striking glazed tiles decorate everything from church fronts and apartment blocks to gift shop souvenirs and restaurant walls. When it comes to food and drink, Lisbon has a bounty of options.
One of my favourite spots is Mercado da Ribeira, a shiny, refurbished 19th century food hall in the Cais de Sodre district. It's now commonly known as the Time Out Market due to its backing by the famous lifestyle publisher. Here dozens of vendors tempt you with all manner of culinary delights — Atlantic octopus, croquettes stuffed with cuttlefish, braised pork cheeks, pastel de bacalhau (cod cake). If your eyes are bigger than your belly — and mine are — you'll be in heaven.