Brisbane's cultural capital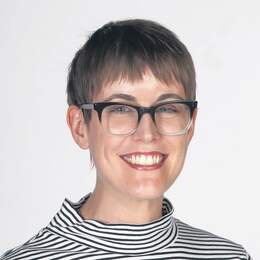 A range of artistic hubs have transformed Queensland's capital city into an intriguing destination.
To the young men in David Malouf's semi-autobiographical novel Johnno, the Brisbane of their formative years in the 1940s and 50s was "a place where nothing happened", "a place where poetry could never occur".
But, as local actors Therese Collie and Tim Mullooly are demonstrating to me today, Queensland's capital can lay claim to a rich literary heritage — not least the acclaimed works of Malouf, a number of which are set in his home town.
Johnno features in Therese and Tim's The Story of Brisbane, a walking tour-cum-performance piece that, they say, tells "the story of Brisbane through our wonderful writers' works".
The show draws together the work of local writers, poets and musicians. Performed in the historic Brisbane Powerhouse, it touches on everything from the area's indigenous history (via Oodgeroo Noonuccal's poem Ballad of the Totems) to Brisbane's time as a military centre during World War II to its multicultural present (via rap-poem Roots Down, which was written and performed by Brisbane City councillor Jonathan Sri as part of his maiden speech earlier this year).
It's an entertaining ride, with Therese and Tim transforming themselves into an array of characters using nothing more than an old-fashioned wheeled laundry basket filled with hats and other props. They encourage the audience to sing along to the likes of folk song The Ballad of Moreton Bay, kitschy 50s souvenir tune It's Hot in Brisbane But It's Coolangatta, and local indie classic Streets of Your Town, by the Go-Betweens.
Throughout, we move in and around the Powerhouse, a former power station dating from the 1920s that was renovated and reopened as an arts venue in 2000. It now hosts everything from theatre, dance, comedy and music to talks, visual arts and even a popular farmer's market. The centre has become one of the varied cultural hubs that have made Brisbane a genuinely intriguing destination for travellers interested in the arts.
South Bank
Celebrating its 10th birthday later this year, Brisbane's Gallery of Modern Art, or GOMA, is the first destination for many artistically inclined visitors to the city. Indeed, last year it and its neighbour, the Queensland Art Gallery, were together the third-most-visited gallery in Australia after the National Gallery of Victoria and the Australian Centre for the Moving Image in Melbourne.
Previous shows at GOMA have focused on Matisse, Picasso, Andy Warhol and fashion designer Valentino, while next year's O'Keeffe, Preston and Cossington Smith: Making Modernism exhibition will display works by Georgia O'Keeffe (the "mother of American modernism") along with celebrated Australian painters Margaret Preston and Grace Cossington Smith.
But I'm here for a look at the current big-name exhibition, featuring works by influential New York photographer Cindy Sherman.
Sherman has been working since the 1970s but curator Ellie Buttrose tells us she chose to focus on the artist's work since 2000 for this exhibition, in part because the new millennium marked her return to modelling in her highly conceptual portraits.
Sherman is known for using make-up, hair styling, costumes, prosthetics and digital manipulations to transform herself into various characters, playing with female archetypes drawn from contemporary society.
The exhibition, which runs until October 3, includes a series of striking 5m-high murals, collaborations with fashion houses Chanel and Balenciaga, and a new series inspired by early Hollywood (pictured in the main image at the beginning of this story), that hasn't been shown outside the US.
We also tour A World View, an exhibition of works bought with the support of major benefactor Tim Fairfax, before enjoying an exceptional lunch at GOMA Restaurant, where local and native ingredients feature in dishes that, as our waitress tells us, aim to be as creative as the artworks. Later, I seek out some of the large-scale installations in GOMA's minimalist galleries: Michael Sailstorfer's Wolken, a series of black tyre tubes tied and hung to resemble stormy clouds, and Anish Kapoor's dramatic, oversized sculpture Untitled 2006-07, are among the most striking.
Back outside, replete in every sense, I walk along the river in the sunshine through the South Bank cultural precinct. If I had the time and inclination, I could pop into the QAG next door. Then there's the Queensland Museum and Sciencentre, the State Library and the Performing Arts Centre, in front of which the hub for this year's Brisbane Festival is being set up (it launched a few days after my visit and will finish next Saturday).
Further along the riverside path there are restaurants, green spaces, a Ferris wheel and the slightly incongruous white sands of Streets Beach, which lays claim to being "Australia's only inner-city, man-made beach". There's the Queensland Maritime Museum and the scenic Kangaroo Point Cliffs Park, itself home to various artworks including a series of brightly coloured oversized figures by Australian sculptor Peter D. Cole, which were originally commissioned for Brisbane's Expo 88.
But for now, I cross a bridge back to the city, thinking about all of the things I've seen.
Fortitude Valley
"It's a blue ninja," cries Anna, and we all look up to see a stylised bright-blue creature on the side of a building down a laneway in inner-city Fortitude Valley. It's in an unlikely spot, halfway up the high wall and nestled behind a metal beam, and I can't quite tell what it is — maybe an ibis — or how the artist managed to get it up there.
Such is the mystery of Brisbane's Blu Art Xinja (pronounced "ninja"), a guerilla artist known for attaching blue painted sculptures — often of animals, birds or trees — on buildings throughout the city's inner suburbs. His identity is unknown but he does post pictures of himself in a blue ninja suit and mask on his Facebook page, where he also shares photos of his works.
I'd have never noticed the unobtrusive artwork had Anna, a guide with Brisbane Greeters, not pointed it out. This is the beauty of the Greeters, a band of local volunteers offering free tours. They're part of the Global Greeters Network, which began in New York City in 1992 and now operates in about 100 destinations around the world. Anna and her colleague Sue are showing us around Fortitude Valley this morning, pointing out favourite restaurants, historic buildings and local oddities along the way.
Historically an entertainment district with a seedy reputation earned by illegal gambling dens and brothels, Fortitude Valley is these days something of a hub for street art and traditional galleries. Another day I set out to explore a cluster of the latter along Brunswick Street, starting with an exhibition of colourful, expressive paintings inspired by Mexico by Sydney artist Craig Waddell at the private Edwina Corlette Gallery, over the border in neighbouring New Farm.
Then there are the large-scale installations at the Institute of Modern Art, one of Australia's oldest independent art galleries and housed within the Judith Wright Centre of Contemporary Arts, which hosts exhibitions, dance, music and more.
Further up the road I stop at Artisan, a centre for craft and design with exhibitions and a shop selling products made by Australians. And then, around the corner at a small gallery called This Must be the Place, I get really carried away and put my name down to buy a print from Tim Andrew's wallpaper-inspired exhibition Kittentinuum — a fitting souvenir of my stay.
Brisvegas
Back at Brisbane Powerhouse, we've ended up on the rooftop terrace, looking out over the river and neighbouring New Farm Park, and Therese and Tim have one last trick up their sleeves. As Tim strums on a ukulele, they sing Brisvegas, the song by Brisbane-raised John Kennedy about coming home to find your home town has moved on without you.
"I've heard about the new Brisvegas with the neon flashing lights," they sing. "Back then there wasn't much to do except for watch the traffic lights."
At the chorus, they encourage us to sing along.
"I-IIIII love you, Brisbane," the group sings with gusto. I hold back, feeling it would be somehow disloyal to my own home town — Perth — to join in.
"I-IIIII don't want to fight," they go on, everyone smiling and laughing, having fun.
In the end, I can't help but get swept up in the moment. And so, when the chorus repeats, this time I join in.
Disclaimer
Gemma Nisbet visited Brisbane as a guest of Airtrain and Choice Hotels.
Categories