Arrivals & Departures

Horticulture on holiday: blooming good British events for garden lovers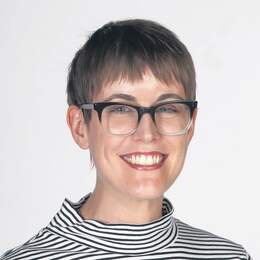 The Chelsea Flower Show is undeniably popular, but there's plenty more on offer around England and Wales.
If you love both gardens and travel, you might have contemplated heading over to London's Chelsea Flower Show to admire its beautiful horticultural displays for yourself.
But with demand for tickets for the event – being held this year from May 23-27 – always robust, organisers the Royal Horticultural Society are shining a light on their less-famous shows throughout England and Wales.
Among the highlights of this year's program are new flower shows at Chatsworth stately home in Derbyshire and at Rosemoor, a RHS garden in north Devon. It kicks off with the RHS Early Spring Plant Fair on February 14-15, part of the revamped line-up of London shows, which also includes a spring plant and orchid show on March 29-30 and an autumn garden show on October 25-26.
Also on the schedule for 2017 are:
Wales
April 7-9: RHS Flower Show Cardiff
Central England
May 11-14: RHS Malvern Spring Festival, Worcestershire
September 23-24: RHS Malvern Autumn Show, Worcestershire
South-east England
July 4-9: RHS Hampton Court Palace Flower Show, Surrey
August 3-6: RHS Garden Hyde Hall Flower Show, Essex
September 5-10: RHS Wisley Flower Show, Surrey
South-west England
August 18-20: RHS Garden Rosemoor Flower Show, Devon
Northern England
June 7-11: RHS Chatsworth Flower Show, Derbyshire
June 23-25: RHS Harlow Carr Flower Show, North Yorkshire
North-west England
July 19-23: RHS Flower Show Tatton Park, Cheshire
At top: Chelsea Flower Show. Picture: British Tourist Authority
Categories