Front row Broome resort gets a big renovation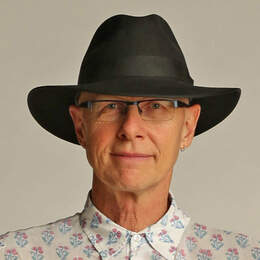 Cable Beach Club Resort and Spa has been given more improvements keeping it at the front edge of tourism in the west Kimberley.
Position, position, position. You can't beat it when it comes to real estate. And you especially can't beat it when that real estate is a resort.
And Lord Alistair MacAlpine knew this when, in the 1980s, he bought the site on which he would build what is now Cable Beach Club Resort and Spa in Broome, in the tropical west Kimberley of Western Australia.
It is right on the lip of Cable Beach, one of the world's favourite stretches of sand.
And given that it has the advantages of this incredible position, it has always interested and impressed me that the present owners of the resort, the Hawaiian group, has been committed to continued high level investment in renovation and improvements.
And Cable Beach Club has recently undergone another significant renovation.
Studio rooms have been fully refurbished, with revamped bathrooms, furniture and fittings.
Suite bathrooms and kitchens have been refurbished.
Bungalows have new beds, furniture, floor sealing and couches.
There are three new two-bedroom Club Suites with two bathrooms, open living spaces and new dining kitchens.
Cable Beach Club resort manager Stuart Kentish said the refurbishment demonstrates the resort's ongoing commitment to excellence.
"Our resort looks different, but that relaxing feeling you get when you switch on to 'Broome-time' is still the same," he said.
"We are still the only resort located on the iconic Cable Beach and we still give guests a premium one stop resort experience with a wealth of dining options, and now our accommodation facilities are also at that premium level expected by our guests.
"The beautiful refurbishments, coupled with the Chachoya Spa by L'Occitane which won the 2016 Luxury Spa Awards, delivers a better experience than ever for our guests."
General manager Ron Sedon agrees: "A Cable Beach Club experience is all about taking the time to recharge and reconnect with the people who mean the most to you, and these refurbishments show our commitment to providing the ultimate relaxing environment for our guests."
Direct flights to Broome are available from Perth (daily), Sydney (Tuesdays/Saturdays) and Melbourne (Wednesdays/Fridays/Sundays).
Categories