Arrivals & Departures

Bruce Munro's Field of Light set to light up Albany in Anzac tribute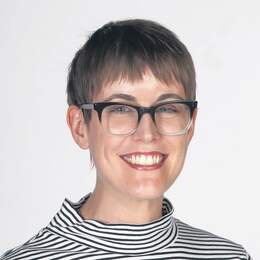 Following its success at Uluru, the UK artist's acclaimed immersive installation will illuminate the Avenue of Honour on Albany's Mt Clarence. 
With more than 50,000 stems with frosted-glass spheres illuminating the desert landscape of the red centre, UK artist Bruce Munro's immersive installation Field of Light Uluru has drawn many thousands of visitors to the Northern Territory since it opened in April 2016.

The high-profile (and highly successful) installation has marked a return of sorts for Munro, who originally conceived Field of Light while travelling through central Australia in 1992 and first installed it in 2004 at his home in Wiltshire, England.
Since then, Field of Light has appeared as an ongoing series of site-specific Field of Light installations everywhere from Cornwall to Mexico City and Edinburgh to Houston.
As Munro has put it, the piece has "come to stand for many things but fundamentally an expression of good, love and of peace". "I see the work as a celebration of the precious moments when people connect and cherish one another and the world around them," he said.
And now the Field of Light concept will make its way to Western Australia's south coast, with Munro set to bring it to Albany thanks to a commission from non-profit cultural organisation FORM and the City of Albany.
From October, Field of Light: Avenue of Honour will see 13,000 spheres light up the Avenue of Honour on Albany's Mt Clarence in a tribute to the Anzacs who departed from the port city for World War One.
"To be given an opportunity to create a work in remembrance of the Anzacs is a wonderful honour and a privilege," Munro said.
"Albany would have been the last sight of home for many and this is a poignant thought."
The installation will reference the national flowers of Australia and New Zealand, with lights in the white, yellow and gold colours of the wattle and kowhai flowers.
It will line up with peak wildflower season and will be on show until Anzac Day in April 2019, coinciding with the end of the Anzac Centenary commemorations.
At top: Field of Light at Discovery Green in Houston, Texas. Picture by Mark Pickthall, courtesy Bruce Munro Studio.