Arrivals & Departures

Bunbury dolphin attraction set to re-open from December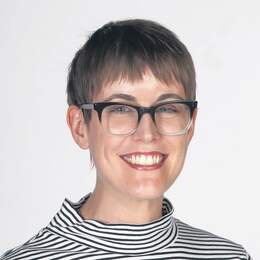 Bunbury's new Dolphin Discovery Centre is taking shape, and is set to begin its staged reopening in December.
Once finished, the Dolphin Discovery Centre will include a new interpretive centre with exhibits including 13 aquariums, plus a cafe, educational facilities, public change rooms and improved beach access.

Swim encounters with wild dolphins will recommence in November.
The centre is being redeveloped as part of the Transforming Bunbury's Waterfront project, which has already seen the revitalisation of the surrounding Koombana Bay foreshore with a playground, amphitheatre and kiosk.
"The new-look Dolphin Discovery Centre will form part of a wider tourism and community precinct, incorporating the award-winning Koombana foreshore as well as the planned Koombana park development," said Bunbury Development Committee chair Robyn Fenech.
"Importantly, this precinct is connected back to the city centre through recent upgrades which include the landmark Koombana pedestrian bridge, which lights up at night in a range of colours."
Categories