Bushland trails map rich histories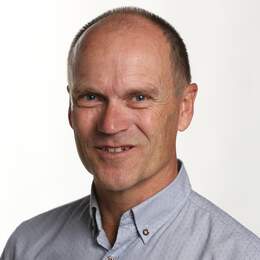 A classic Art Deco Town Hall and one of Monsignor Hawes' most beautiful churches are just two of Mullewa's attractions.
I'm on the road early again for the 84km drive to Mullewa. This is also the road to the famous Coalseam Conservation Park, one of the most spectacular places to visit during the wildflower season and roughly equal distance from Mullewa and Mingenew, but today I'm bypassing it to explore Mullewa.
There are five short walk trails and two drive trails in Mullewa. Each walk has a theme. The 2.3km Bushland trail focuses on natural heritage and indigenous culture. It starts and finishes at the Scenic lookout which is also the best way to get an overview of the town. The 1.1km Town Heritage trail starts and finishes at the information bay and follows the footpaths around town.
You will see the classic Art Deco town hall that was built in 1935, the Yamatji sitting circle and men's shed, colourful murals depicting Mullewa's history and much more.
The Town Heritage trail links perfectly with the 1.7km Rail Heritage loop that also starts and finishes at the information bay. The Wildflower walk is a 2.8km circuit that starts and finishes on Lovers Lane opposite the caravan park but, conveniently, it also links in with the Rail Heritage loop and Town Heritage loop.
The last walk is the most interesting. The Monsignor Hawes Heritage Walk is a 590m one-way stroll from the town hall to the church of Our Lady of Mt Carmel, designed and built by Monsignor John Hawes.
The priest and architect left a huge impression in the region during his 22-year stay in Mullewa. He designed not only the church in Mullewa but the Geraldton Cathedral and many others in the Mid West. The walk leads you through the life of this fascinating, talented man.
The two drive trails, the Northern Circuit (115km) and Southern Circuit (145km) are an eclectic mix of history and natural beauty. Both are well signposted with several interpretative sites along the way. They are suitable for all vehicles but there are stretches of gravel.
The drive trails are particularly spectacular during wildflower season.
HEADING BACK
It has been interesting exploring the Mid West but for a change of scenery I return via Geraldton, Dongara and Indian Ocean Drive. The stunning coast and communities along the way is a whole other story which will have to wait for another time.
For now, I enjoy the drive while reflecting on what I have learnt over the past few days.
Categories