Buzzing Belfast is a city revitalised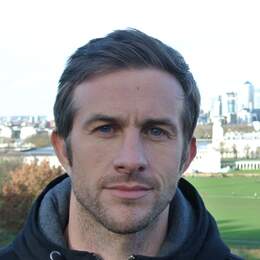 The buzz and atmosphere in Belfast has changed beyond all recognition, making it one of Europe's hottest destinations.
The green eyes of my guide, Dee Morgan, light up when she regales the story in her easy-on-the-ear Belfast accent.
"There was a group of us having dinner at Ox (one of Belfast's best restaurants)," she says. "And on the table next to us were (the actors who play) Jaime and Tyrion Lannister, Daenerys Targaryen, Lord Varys and Theon Greyjoy, with David Benioff."
As a Thronie (an avid fan of Game of Thrones), Dee was thrilled to dine next to, and chitchat with, the stars — and co-creator (Benioff) — of the planet's most popular TV show. But as she's quick to point out, in Belfast, brushes with celebrity are becoming increasingly common, especially when it involves figures from Game of Thrones, a fantasy epic shot in and around Northern Ireland's re-energised capital.
Returning for its seventh season in July, the show has provided huge boosts to the economy and to morale for a city, and a country, that's come a long way since "The Troubles", an intercommunal conflict that raged here for decades. A groundbreaking peace deal, the 1998 Good Friday Agreement, helped eased tensions, laying the platform for a dramatic turnaround.
"The buzz and atmosphere in Belfast has changed beyond all recognition," says Dee, who grew up here when you were more likely to see British soldiers, and balaclava-clad paramilitaries, on the streets than famous faces and tourists.
Dee's bespoke, anecdote-rich tours are, I find, a wonderful way of getting to know Belfast; its tumultuous past and vibrant present, and its absorbing jumble of neighbourhoods, from the leafy and gentrified to the gritty and post-industrial.
Travellers looking to navigate Belfast independently will be glad to know that this is a safe, compact, extremely walkable city (population, about 300,000).
Everything radiates from City Hall, an imposing Portland stone building constructed after Queen Victoria awarded Belfast city status in 1888. On the superb free public tours (held several times a day), you'll be wowed by its intricate marble- festooned interior, as you learn more about Belfast's economic zenith (when it grew rich off its shipbuilding, linen, ropemaking and tobacco-processing industries).
If you're here during the festive season, like I am, you should join the crowds savouring mulled wine, bratwurst and artisan chocolate at the convivial Christmas Markets, which sprinkle the gardens out front.
Year round, the banter-filled St Georges Market — 500m east of City Hall — is a haven for shoppers, foodies and people- watchers. In its restored red- brick Victorian setting, I browse stalls selling everything from handcrafted tweed fashions, bric-a-brac and autobiographies of George Best (the Belfast-born Manchester United legend) to organic gluten-free produce, hand-roasted coffee and locally sourced fish, meat, fruit and vegetables.
Last year, during a break in filming, Nikolaj Coster-Waldau — who plays Game of Thrones' Jaime Lannister — was spotted moseying around the market, sparking a picture quest from vendors and punters. You can keep an eye out for passing stars in Titanic Quarter, a waterfront regeneration project beside east Belfast's colossal old Harland and Wolff shipyard, in which Titanic, and scores of other mighty vessels were built. While the Titanic Studios — where Game of Thrones is filmed — isn't open to the public, Titanic Belfast is. It's a suitably huge, award-winning exhibition unveiled to mark the centenary of the doomed maiden voyage (1912), and covers the ship's story in thrilling, interactive detail.
Some of Belfast's other must-see sights — notably, its partisan political murals — dot the city's west side, which was hit hard during The Troubles. Like much of Belfast, it's still visibly segregated — some streets are Unionist/Protestant dominated, the others have a Nationalist/Catholic majority — this district is a magnet for camera-clutching visitors of all faiths and nationalities.
Throughout Belfast, you'll find dozens of bustling places where tourists and (Thronies and non-Thronies) and locals from both sides of the community happily mingle. One terrific venue is the Crown Liquor Saloon, a former Victorian gin palace and now National Trust- owned city-centre pub, that dates back to 1826. Its melange of carved-mahogany booths, mosaic floors, ornate mirrors and gas lamps provide a richly photogenic backdrop for a chat and a drink — say, a pint of creamy local ale or a shot of uisce beatha ("the water of life'" Irish whiskey).
Like Belfast's revival, it's sure to warm the cockles.
Disclaimer
Steve McKenna was a guest of Tourism Northern Ireland.
Categories