Arrivals & Departures

Calombaris takes Greek dining to the skies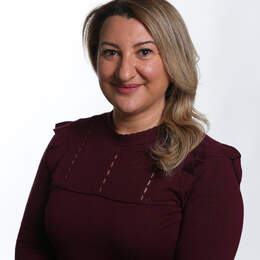 Qatar Airways will launch in-flight dining options for Perth travellers based on the Aussie celebrity chef's heritage.
Celebrity chef George Calombaris and Qatar Airways have joined forces to create Greek-inspired in-flight dining options for passengers travelling from Australia.
The good news is it's not just for those in first or business classes — those in economy also will be able to enjoy Calombaris' signature dishes, but not until "the first quarter of 2019".
The new menu will be available from Saturday on Doha-bound flights from Perth, Sydney and Adelaide, with Melbourne to follow on October 1.
Dishes will include avgolemono (a classic egg and lemon soup), bastourma beef shortrib with onions and potato a la greque and Fraser Island crab with lemon marmalade and tabbouleh. Oh, and don't forget everyone's favourite: mousakka.
It's the second time the airline and the restaurateur have teamed up: they presented an exclusive in-flight menu last year to celebrate the launch of the A380 service on the Melbourne-Doha route.
Qatar group chief executive Akbar Al Baker said that partnership proved successful and they were delighted to once again work with one of Australia's most popular chefs.
"At Qatar Airways we are committed to offering our passengers the finest cuisine in the sky," he said.
"We are excited to be able to bring Calombaris' signature dishes to more Australian passengers this time around with our year-long partnership, and are certain his flair for creating dishes showcasing classic Greek flavours accompanied by fresh local produce will once again be a hit with our passengers."
Calombaris said it was a privilege to work with a brand committed to excellence.
"We look forward to continuously surprise and delight passengers onboard with these delicious Greek-inspired dishes," Calombaris said.
Fact File
For more details visit qatarairways.com.