A circuit that has a complete story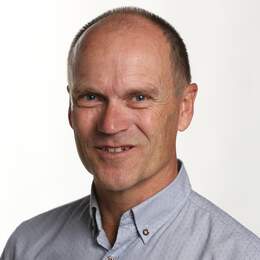 A circuit that has a complete story... Serene cities and scenery for Mogens Johansen
Wildlife encounters, mountains, waterfalls, snow and stunning scenery, all of this is on our wish list as we arrive in Vancouver for our long-awaited Canadian holiday, which includes a two-week self-drive loop of the Canadian Rockies before a seven-day cruise along the inside passage to Alaska.
We chose the self-drive option for the freedom of having our own flexible itinerary and time frame. For me, the freedom to discover places at our own pace and spend extra time in a spot when we want is important.
Like Australia, a road trip in Canada involves driving long distances so our plan is to break it up into manageable bits so we still have time to explore along the way and at each town.
BEinBC Vancouver
Before we hit the road, we spend a few days in Vancouver to get over our jetlag and, of course, to explore the city and we immediately fall in love with it.
Our hotel is conveniently near Canada Place on the foreshore and most of the city sights are only a short walk away. It is an easy city to find your way around. There are wide footpaths all around the city, but what really wins us over is the promenade that runs along the foreshore and Stanley Park. It's a busy, vibrant place and we take several long walks along it during our visit. There are plenty of cafes and bars along the way when we need refreshing while also drinking in the stunning views of the harbour and the snow-capped Grouse Mountain on the other side.
When I arrive to pick up our hire car, it turns out the Jeep Cherokee we have been assigned doesn't have a GPS as ordered, so after a bit of negotiation I end up with a giant Chrysler Suburban. At first I'm a bit reluctant — it's a huge-looking beast — but the lady at the counter assures me it's the way to go. "I drive one myself," she says. I have already noticed Canadians love their big SUVs, so I think, "when in Canada, do as the Canadians do". My wife is horrified when I pick her up outside our hotel. "How are you going to drive that thing around the city?" she says. We name it The Beast.
BEinBC Vancouver to Whistler — 120km
We head out of the city, across the Lions Gate Bridge and north towards Whistler. It's a nice and easy run to get me used to driving on the right-hand side of the road and to get familiar with the car.
Even though it is only day one, we are already blown away by the scenery — it is simply breathtaking. Snow-capped mountains reach skywards behind the Howe Sound and the fast-flowing Squamish River as we make our way along the safe dual carriage road to Whistler.
We spend a very pleasant couple of days in Whistler.
There is still a bit of snow left on the slopes of Whistler Mountain and Blackcomb Peak, and skiers and snowboarders are making the most of it before it disappears and the slopes become the domain of mountain bikers for the summer.
The weather is great. It seems quite bizarre to be sitting in the spa at our hotel overlooking the ski-slope on Mt Whistler. I go for a bike ride around the trails and lakes. It's a beautiful place to ride around. I see several warning signs about bears in the area but no one seems concerned. The area around Lost Lake and the fantastic- looking homes around the golf courses are some of the highlights of the ride. Later, we drive to Alexander Falls, where we spot our first bear. It is a skinny-looking black bear that is busy eating grass by the side of the road. I stop to take pictures but it just looks at us and continues to eat.
It clearly has quite an appetite after its hibernation.
BEinBC Whistler to Kamloops — 300km
After a couple of pleasant days around Whistler we hit the road ">again for our next overnight stop, Kamloops. I thought the first part of our drive to Whistler was spectacular but the first part of today's drive is better.
We are crowded by mountains on both sides as we snake our way through valleys and over mountain passes — the scale is just massive.
After one particularly long ascent we stop at Joffre Lakes to stretch our legs and check out Lower Joffre Lake.
It is noticeably colder up here, the snow on the ground is quite deep and the path to the lake is slippery, but it is well worth the short walk. The stunning scenery continues as we crest the mountain pass and follow Duffey Lake Road past Duffey Lake on our way towards Kamloops.
The mountains are not quite as big here, but they continue to flank us on either side as we follow Kamloops Lake and the Thompson River into town.
It has been a full and demanding day's driving, but thoroughly enjoyable.
Read the full guide at thewest.com.au

A message from Travel Editor Stephen Scourfield...
Thanks for reading us – we value your continuing interest and our connection with you.
But as our readers increasingly move to digital, we have to keep up with them.
As I'm sure you'll appreciate, there are costs involved in doing what we do for you.
To support Travel, reading the full story now requires a digital subscription (it's $1 a day for full access to thewest.com.au, for all your devices).
If you have the newspaper home delivered, you may already have complimentary premium access to thewest.com.au and our digital editions.
And we have other packages, including $9 a week for the weekend papers and everyday digital.
Stephen Scourfield, Travel Editor