Captivating diversity in sights and smells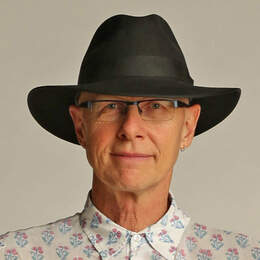 In South-East Asia varied experiences in food, culture and landscape are just a short flight away
South-East Asia's on our doorstep, a tasting plate for us to dip into over and over again.
Slick high-rise cities and rural kampongskampons. Rooftop city bars and curb-side sugarcane grinders. Hawker stalls and shopping centres. Curated gardens with epic rain trees; green forest parks. Tuktuks, taxis, and just wandering the backstreets.
South-East Asia's flavours are unmistakably different.
Pad Thai in Thailand; pho in Vietnam; laksa in Malaysia; nasi goreng in Indonesia; chilli crab in Singapore.
Tamarind and lime. South-East Asia's scents and sensibilities are unmistakably different.
The experiences are varied.
I might look to Singapore when I want to be in a comfortable and engaging city; to the Malaysian island of Langkawi when I'm looking for quiet, beachy, forest days; to the Thai island of Phuket when I want some fun; to Vietnam when I want karst and history, and happy days in Hoi An; to Laos when I want to wander; to Angkor Wat in Cambodia when I really want to see a sight.
The Asia Society defines South-East Asia as being composed of 11 countries.
It stretches from China to eastern India and is usually divided into "mainland" and "island" zones. But the mainland (Myanmar, Thailand, Laos, Cambodia, and Vietnam), with Singapore just separate off the end, is really an extension of the Asian continent.
South-East Asia brushes up against us, and its influence brushes off on us.
Glancing back
It's really not so long since, across South-East Asia, orang laut, or sea people, lived permanently and nomadically in small boats. The thick jungles were home to small wandering groups. The "interior tribes". In some areas, the fruit of the lontar palm was a staple food, and in others it was sago.
Change came rapidly about 2000 years ago.
Chinese expansion pushed south of the Yangtze River, Vietnam being colonised along the way.
In the west, and Malay-Indonesian archipelago, trade across the Bay of Bengal increased, and Indian influences became more obvious.
In the middle, in South-East Asia, were now quite sedentary populations engaged in growing irrigated rice, from northern Vietnam through Cambodia, Thailand, Myanmar, Java and Bali.
But South-East Asia remains distinctive for its cultural diversity. One measure of this is that of more than 6000 languages spoken in the world today, it is an estimated that 1000 are heard in South-East Asia.