Carry-on gadget ban raises travel insurance questions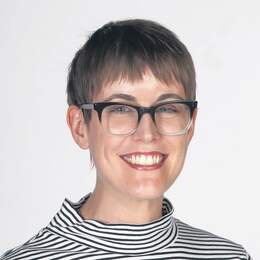 The ban on carrying on larger electronic devices such as laptops and tablets on some flights to Britain and the US has travellers wondering whether their gear will be safe (and covered by their insurance) if it's checked in. 
The recently announced ban on electronics larger than a phone in cabins on flights to the US and the UK from certain airports in the Middle East and Africa has raised many questions for travellers.
Among them is whether your laptop and other devices will be safe and secure if packed in your checked baggage. And if it's not, will it be covered by your travel insurance?
The answer to the former is that there's no way to say for sure, which is why many experts have long urged travellers to avoid packing valuables in their checked-in suitcase.
The answer to the latter question, according to Natalie Ball of Comparetravelinsurance.com.au, is that checked-in items such as laptops and tablets would generally not be covered by travel insurance.
She says that unlike carry-on baggage, items stored in the plane's hold are considered the airline's responsibility rather than the insurance company's. So if something is damaged or goes missing, travellers should seek compensation from the airline first.
While items left unattended (i.e. not in your view or within your reach) are usually not covered by travel insurance, Ms Ball says new provisions are being made to accommodate the new rules.
"The carry-on electronics ban will no doubt inconvenience a vast number of travellers," she says.
"However, what we do know is that insurers are already in talks to revise their policies in light of this ban.
"Travellers should not be held to ransom by these stringent security measures and insurers are well aware that they must adapt to redress the situation."

However, if you decide to cancel an affected flight because of the ban - for example, if you are travelling for work, require your laptop and are unwilling to check it in - you won't be covered.
"Unfortunately cancelling your flight as a response to these changes would not be a claimable event," Ms Ball says.
"If your airline's flight was cancelled as a direct consequence of the electronics ban you may have provision to claim on your travel insurance assuming you were not due compensation from the airline.
"However if you were to cancel your flight due to a change of mind on your part you would not be covered."
She recommends all travellers check the details of their policy to ensure they understand its terms.
"All insurers have different rules when it comes to their policies. If you're unsure about any aspect of your coverage have a read of your policy's documentation to understand the insurer's exclusions or simply give them a call."
Picture at top by Getty Images.
Categories