Casey and the (not so) Big Sting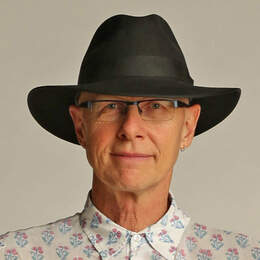 Our Travel Editor and his trusty suitcase take on a slick airport scammer. 
However experienced we are, there are travelling moments when we need a little help. Francisco can spot them. He can make money from them.
Most Australians arrive in South America at Santiago International Airport in Chile. From Perth, having flown east, connected flights, seemingly lost two nights sleep, we end up 11 hours behind the time at home.
I don't think I've ever seen a longer immigration queue. Some Australians who have waited over an hour already are then sent to another queue to pay their $US117 reciprocity fee (just for Australians), before starting this queue again.
When I get to the baggage collection hall, immigration has taken so long that luggage from my flight and others has been taken off the conveyor and just left all over the place.
Casey, my faithful suitcase, is unflustered in such situations and, after 10 minutes' frantic hunting, I find him, an oasis of calm, down the end of the hall, standing with admirable dignity in the middle of a long line of discards.
The arrivals hall is packed and noisy, the barriers lined at least four-deep with people holding name cards.
And this moment is when Francisco hunts best. He can read body language, of course, but this is easy. He looks for people who are not looking for pre-paid transport.
I didn't meet Francisco on this first day in Santiago. I met him on the second.
You see, when I arrived, I avoided the taxi hustlers and got to my hotel. But it bothered me. Because of long connections through Santiago, many visitors have to venture to hotels, and there are none air-side. How easy it would be for a visitor to respond to someone's smile and their offer of help just at the moment when they were at their most vulnerable.
These hustlers were good — so skilled.
I wondered what would happen.
I thought about it in the night — thought of you, the readers of these pages, who might arrive — and so I have come back to the airport today, with Casey alongside for authenticity, to find out.
First I hang around in the arrivals hall, observing, and then move into a crowd of people arriving.
I don't look for my name on a card, shrug off a few just with the word "TAXI", and then Francisco finds me. "Can I help you with information? I'm not selling anything. I will give you information only. There is no charge."
I tell Francisco I'm fine, but he persists. "I'm paid by the airport just to give information." I have checked and this is not true.
And it is that easy for Francisco to collect someone. He is clean-cut, in a grey shirt and grey trousers, with a "Chile" lanyard around his neck and cards hanging from it which he will never quite show me, just as he never responds to my interest in his surname.
Eventually we get to a question.
"You want a taxi or transfer to your hotel? Where is your hotel?" By now, it is easy to just answer, and I do. Francisco suddenly has his hand on Casey and is leading the way, through the crowd. "You come. You come. I help you."
And, indeed, within a couple of minutes we are in a mini bus heading out of the airport.
It is only while we are speeding along in the traffic that Francisco says: "It will be 100,000."
"Pesos?" I ask.
"Yes, Chilean pesos."
I know my hotel is precisely 14.7km from the front door of the airport.
"No, no," I say. "That's ridiculous." It is around $200. "That's too much."
"Don't worry. Don't worry," says Francisco, looking ahead in the noisy vehicle and then not answering my remonstrations.
When we slow at some traffic lights and the sound drops, I say: "Not 100,000. That's $200. I'm not paying that." I know the fare should be more like 20,000 in a taxi — 28,000 in a private, pre-booked taxi.
"We take you to an ATM," says Francisco. "It will be fine. We help you get peso."
"No," I say forcibly. "I'm not paying you 100,000. Just stop and I'll get out."
"The car's on GPS. We can't stop here," says Francisco. The driver looks straight ahead, definitely not engaging with the situation, but clearly part of it.
"I'm not paying you that much money," I say again, getting angry but aware that they made sure they put Casey in the boot and not with me. It's not as easy as just sliding the door and getting out when the vehicle's stopped.
"Which hotel did you say again," asks Francisco.
I repeat it.
"Ah," he says, "it's nearer here than I thought — it will be 50,000."
"No — I'm not paying you 50,000, either. That's still ridiculous." I show him the exchange rate on my phone — that is $102.
"We don't get that rate," he says.
"I know what you are doing, and it's bad. This is bad for your country. I see you have a Christian rosary hanging there, off the mirror." The driver glances at me uneasily but there is no more conversation.
I must make it clear that at no time did I feel in danger or physically threatened — I was just being hustled.
Suddenly we are outside the hotel.
I am only concerned now about getting Casey, and working out how to exit this situation. I have 50,000 pesos, and fan it out. "OK, OK," I say, holding it out. I jump out and get Casey, leaving the boot open behind me. I toss 40,000 into the vehicle.
It's too much, but it ends this without trouble.
I'm relieved it's over but glad I know now what the unwary might experience.
Categories