Arrivals & Departures

Celebrity Cruises unveils revolutionary ship Edge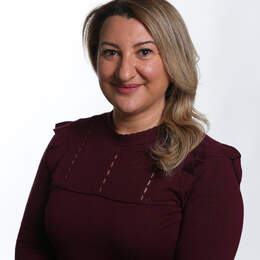 It's described as a ship designed to leave the future behind... and it's nearly ready to welcome passengers.
Celebrity Edge — "the most-anticipated ship of the year" — will celebrate with two seven-night maiden Caribbean voyages in December. Or, as owner Celebrity Cruises puts it: "President and CEO Lisa Lutoff-Perlo is throwing a party — and you're invited."

Explore the Western Caribbean from December 9 from about $1740 per person, while the Eastern Caribbean cruise begins in Florida on December 16, with prices starting from $1669.
There will also be two three-night preview cruises in early December that cost from $1678.
Celebrity Cruises says Edge is a revolutionary ship "that's poised to change the way you experience the world — and a new class of ships designed to shatter all expectations".
"When it came time to choose a name for this visionary vessel, we looked to the very thing that makes this ship so unique: the fact that during two years of exploration and excitement, every single design element has been taken to the leading edge of possibility," the company says.
"The name was right there in front of us."
And food lovers will be able to rejoice: Celebrity will invite guests to explore the flavours of the world "without ever leaving their table".
Among the experiences aboard the new ship is a sky-high dinner on a cantilevered platform 16 decks above the ocean. Edge boasts Magic Carpet, a venue that changes location, mood and function.
"This incredible engineering feat is the world's first cantilevered, floating platform that reaches heights of 13 storeys above sea level, so you can soar over the open ocean," Celebrity says.
Of the 29 venues, 11 are complimentary options. The dining offerings are described as unique concepts and expansive menus serving exciting dining experiences never before seen at sea.
Celebrity Traditional Dining lets guests choose early or late seating and dinner at the same table with the same waiter every evening, while Select Dining Plus allows them to dine when and where they like.
In May, Celebrity Cruises unveiled The Spa on Celebrity Edge, a 185sqm area dedicated to relaxation and rejuvenation.
"Our aspiration for The Spa was the same aspiration we have for Celebrity Edge — to provide our guests with a deeper and more profound connection to the sea," Ms Lutoff-Perlo says.
The Spa will have more than 124 treatments, and signature offerings such as the Ocean Spa Wave Massage, Hot Mineral Body Boost, Poultice-Powered Muscle Release and Zero-Gravity Wellness Massage.
An MLX Quartz treatment table will feature warm crystals that "mould and shape around the body, releasing muscle tension and promoting a deeper state of relaxation".
Fact File
For more information visit celebrity cruises.com/edge.