Celebrity retreats, past and present, on Lisbon's outskirts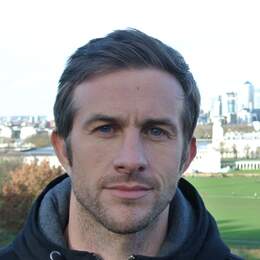 From plush palaces to poetic retreats, the scenic fringes of Portugal's capital have drawn everyone from royalty to Lord Byron to Madonna.
"It used to take a day and a half to get here from Lisbon by horse," says our guide Maria as we pull up outside the National Palace of Queluz in our coach. When it mushroomed in the 18th century as a summer retreat and residence for Portugal's royal family, the palace was hidden away in forested hilly countryside. Today, it's almost part of Lisbon's urban sprawl, a 20-minute motorway drive from the heart of the Portuguese capital, the last port of call on our voyage from Barcelona on Regent Seven Seas Explorer.

We've grown accustomed to glamorous decor this week — our palatial cruise ship is not dubbed "the most luxurious ship ever built" for nothing — but the Queluz interiors are still very eye-catching. Beyond the palace's rather sober facade is a series of sumptuous rooms, with ornate baroque, rococo and neoclassical features to admire and Maria's entertaining stories about the eccentric characters who lived here.
She's particularly animated about the rumoured antics of Carlota Joaquina, the Spanish-born wife of Joao VI, once king of Portugal and emperor of Brazil. The queen was a suspect in the mysterious death of her husband, who fell victim to arsenic poisoning in 1826. We hear more stories as we shuffle beneath richly carved ceilings and past Chinese porcelain, mahogany furniture and azulejo (tiles) depicting rustic and mythical scenes from Portugal and its former African, Asian and American colonies.
Then we amble out into the palace gardens. Nicknamed the Versailles of Portugal, they're fashioned with topiary hedges, sculptures, fountains and an azulejo-lined canal on which the royals would take gondola rides. Extravagant functions and festivities were staged here, replete with fireworks and exotic animals (lions, tigers and monkeys would be displayed in cages to impress the guests). The gardens aren't quite as exciting today, but they make for a pleasant stroll, the only negative being the muffled groan of traffic from the nearby motorway.
Our next stop, a further 17km up the road, is Sintra, a hilltop town described in 1809, as a "glorious Eden" by the poet Lord Byron. It no longer matches this idyllic billing (tourist buses and groups clog its narrow, sloping streets) but it's undeniably photogenic, with densely forested surrounds. The latest celebrity seduced by Sintra is Madonna, who has apparently purchased a historic mansion here after her adopted 11-year-old son David Banda joined the youth academy of Benfica, one of Lisbon's top soccer clubs.
Returning to Lisbon's cruise port via the fishing villages-turned-Atlantic coast resorts of Cascais and Estoril, Maria points out the holiday apartment of another globally renowned icon: Cristiano Ronaldo, the Portuguese footballer.
After re-embarking the Regent Seven Seas Explorer for our last night, we sip cocktails on the top veranda and ponder if there's a more photogenic place to end a European cruise than Lisbon. The city overlooks the wide, tranquil Tagus River, with colourful buildings and a medieval castle sprinkling its seven hills.
It'll be a wrench to say goodbye to this marvellous ship, at least we'll be free to soak up Lisbon's charms: to ride its famous yellow trams, get lost in its winding, hilly backstreets and watch the world go by from terrace cafes over coffee and those crumbling culinary staples of Portugal, pasteis de nata, or egg tart pastries.
Fact File
Regent Seven Seas Explorer visits Lisbon on several Mediterranean/Atlantic cruises, including a seven-night Barcelona to Lisbon cruise departing May 15, 2018. It costs from around $7430 per person and includes premium dining, drinks, wi-fi and shore excursions. rssc.com
For more information on visiting Lisbon, see visitlisboa.com.
Disclaimer
Steve McKenna was a guest of Regent Seven Seas Explorer.
Categories