Champagne and ancient history: Cruising the Mediterranean in style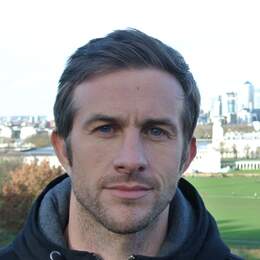 A cruising sceptic finds a generous serve of luxury is very welcome indeed on a cruise revisiting some youthful haunts. 
Years ago, during my carefree backpacking days, I spent a few northern summers pottering around the seaside towns, cities and islands of the Mediterranean.
In places such as Crete and Malaga, Kusadasi and Dubrovnik, Genoa and Barcelona (the thought of which, even now, has that song by Freddie Mercury and Montserrat Caballe running through my head).
Along with sightseeing ancient relics and feasting on deliciously fresh fish and salads, I endured several days sweating off hangovers — made worse by the hard-drinking Australian travellers I'd bump into on my travels.
Today, however, things are different and, dare I say it, more relaxing and civilised.
Glancing down at the deep blue Mediterranean Sea from my shaded table on the upper decks of Regent Seven Seas Explorer — a vessel so swish it's trademarked the "most luxurious ship ever built" — an impeccably mannered waiter in an immaculate white uniform is pouring me champagne.
On-board drinks are one of the many all-inclusive treats but I'm no longer tempted to overindulge. It helps that my drinking partner these days is a Parisian who sensibly stops after a few glasses. Besides, I rather like this languid, chilled-out cruising lark, especially with a dazzling blue sea and sky for company.
Although I enjoyed hopping around the Greek islands on public ferries, I never imagined a real cruise would be for me. But this voyage, which began in dear old Barcelona, has been a pleasure — and it's also stirred my nostalgia of previous Med adventures. It wasn't all party-all-night-long, go-to-bed-after-sunrise hedonism.
As I lounged on the beaches and bussed and boated it from A to B, I read a fair few books. Among them was the Pillars of Hercules by Paul Theroux, an enthralling account of the writer's grand Mediterranean tour, which dips into the region's many thousand years of history, and touches on the myriad civilisations and explorers to have sailed across these waters (and the numerous gods that have lorded over it).
Countless times on this cruise, I amble on to the open deck and stare out to sea, the warm sun and breeze tickling my skin, and I wonder about the life and times of the ancients, those Egyptians and Greeks, Carthaginians and Romans, Byzantines and Moors. I try to recall the stories of Poseidon and Odysseus, Pliny the Elder and Columbus.
Even when we're just going about our merry way aboard, the Med is there, a distracting, entrancing presence in the background: when we're wining and dining at restaurants with floor-to-ceiling windows, sipping evening cocktails in the observation lounge bar, jogging on the outdoor running track, pedalling away on the bikes in the gym, and soaking in the infinity pool at the aft.
The Med is there, too, when, cloaked in our snug cotton bathrobes, we fling open the curtains of our ocean-view stateroom in the mornings, and it's there when we alight the ship at our ports of call: Valencia, Cartagena and Gibraltar, whose famous Rock, incidentally, is one of the original Pillars of Hercules, a natural marker between the Med and the Atlantic Ocean.
The other "pillar" looms across the Strait of Gibraltar on the North African coast. Sailing from Gibraltar following an absorbing shore excursion that revealed the quirks of this British overseas territory, we forge a trail to Lisbon via the Atlantic. We're sad to farewell the Mediterranean. But as I've discovered time and again, it has a way of luring you back.
Disclaimer
Steve McKenna was a guest of Regent Seven Seas Cruises.