Character of Esperance never fails to charm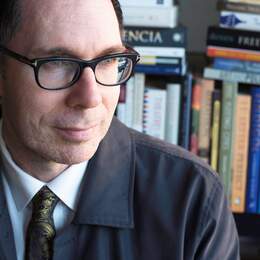 The town exudes a distinctive spirit in both its present and the past, writes WILL YEOMAN
Many of us travel for work. That seems obvious when you're a travel writer. But sometimes even for them, the work is unrelated to their core business. In such cases you don't always have time to visit the local attractions. So you play at living like a local instead.
I recently found myself in such a situation. I'd been invited to the inaugural Readers & Writers Esperance as a presenter in a number of sessions. As part of the same writers' festival, I'd also agreed to do some workshops in both Esperance and Hopetoun. So the diary was already looking pretty full.
In Hopetoun, one of the workshop attendees offered to show me some of the local sights: Mason Bay, Starvation Bay and parts of the Fitzgerald River National Park. You can find that story here.
By contrast, in Esperance my exploring was circumscribed by the walking distance between my accommodation at the Esperance Beachfront Resort, on The Esplanade, and the main venue for Readers & Writers Esperance, the historic Bijou Theatre, on Esperance's main street, Dempster Street.
Read the full story here.