Cinecitta: Movie history in the spotlight at Rome's legendary studio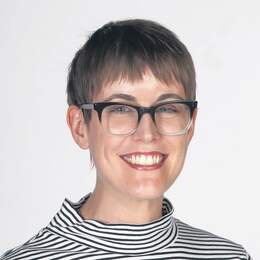 If you've watched Elizabeth Taylor in Cleopatra, Audrey Hepburn and Gregory Peck in Roman Holiday, Clint Eastwood in The Good, the Bad and the Ugly, or any of the films of Frederico Fellini, then you've seen Cinecitta. 
The spring sunlight is bright as I squint up at the thick columns of the temple, its facade topped with a scattering of statues and angular writing in what must be Latin.

It's one of a few similar buildings set around a broad, paved square, through which a cobblestoned street runs like a ribbon. A short distance way, clusters of workers lounge on low benches, apparently oblivious to our presence.
It's a pretty convincing approximation of Ancient Rome but you'd never mistake it for the real thing — and not just because those workers are wearing jeans and T-shirts rather than togas. In truth, the buildings are not what they might seem, made of timber, fibreglass and polystyrene rather than stone, and held up with a network of scaffolding clearly visible from certain angles.
Everything around me comes a long way short of genuine antiquity — and that's precisely the point.
I'm at Cinecitta, perhaps Europe's most famous cinema studio, in the southern suburbs of Rome.

And while it might seem odd to come and see these unapologetic fakes in a city where authentic ancient monuments are widespread and easily accessible, it's history of a different — and more modern — sort that has drawn me here.
Since it was founded by Mussolini in 1937, Cinecitta has survived Allied bombing during World War II and a stint as a displaced persons camp — not to mention near bankruptcy and partial privatisation in the late 1990s — to become one of the most storied sites in the world of cinema.
Indeed, if you've ever watched Elizabeth Taylor in Cleopatra, Audrey Hepburn and Gregory Peck in Roman Holiday, Clint Eastwood in The Good, the Bad and the Ugly, or even Jane Fonda in Barbarella, then you've seen Cinecitta. Ditto Martin Scorsese's Gangs of New York, Wes Anderson's The Life Aquatic, Anthony Minghella's The English Patient, and most of the films of Frederico Fellini.
In fact, it's only a modest exaggeration to say it'd be easier to list the famous films that weren't filmed, at least partially, at Cinecitta than those that were. In the latter category is everything from the 1959 classic Ben-Hur to 2000's The Gladiator, starring Russell Crowe.
More than 3000 films have been shot here, nearly 50 of them Oscar winners. It's also seen more than its fair share of TV shoots, including the Italian version of Big Brother.
Having begun, at least in part, as a propaganda factory for the Italian fascists — it's not for nothing that the studio was inaugurated under the slogan "Cinema is the strongest weapon" — Cinecitta truly hit its straps during Italy's "economic miracle" of the 1950s and 60s.
Many of the studio's most famous films were shot during this golden age, as Rome garnered the nickname of "Hollywood on the Tiber" and the paparazzi came into being on the city's streets — taking their name, incidentally, from a character in a Cinecitta production, Fellini's La Dolce Vita.
Indeed, many of Italy's most renowned directors have shot movies here — Michelangelo Antonioni, Roberto Rossellini, Luchino Visconti and Franco Zeffirelli among them.
But it is Fellini — arguably Italy's most famous filmmaker — who is most intimately associated with the place, having made nearly all of his films at Cinecitta. A monumental statue from his movie Casanova is one of the first things you see when you enter the complex, and our guide is careful to point out his preferred sound stage, the cavernous studio five. A memorial service to the director was held in this sound stage after his death in 1993, attracting an estimated 70,000 mourners.
As our guide tells us, this is one of 21 studios numbered one through 22 (17 having been missed out as it's considered unlucky in Italy). Our tour incorporates a peek inside one, as well as visits to some outdoor sets, including the Ancient Rome set (built over six months for the HBO/BBC TV series Rome), the crumbling, fenced-off sets from the Gangs of New York shoot (for which Cinecitta's giant water tank stood in for Manhattan's harbour) and a town square built for an Italian TV production about St Francis of Assisi that's been repurposed as Verona and other locations. Our guide says they're part of "the real fiction of the movies".
Sets such as these have been open for public tours since 2011, as part of Cinecitta Shows Off, an initiative that also incorporates a series of historical exhibitions exploring the studio's origins, best-known productions and the art of filmmaking itself, with photographs, costumes, videos and even the submarine from the notoriously historically inaccurate Matthew McConaughey film U-571.
There's also a cafe and a gift shop selling all manner of branded merchandise, from coffee tins to wine to teddies wearing togas, but you won't find the showbiz razzle-dazzle or high-tech effects — or chirpy wannabe-actor tour guides — of, say, the Universal Studios Backlot tour in Los Angeles. For me, that's part of the charm — Rome might lay claim to being Hollywood on the Tiber, but this is still Italy, after all.
Fact File
Cinecitta Shows Off is open every day except Tuesday. Tours of the sets in English are at 11.30am and 3.30pm. Admission is €20 ($29.85) for adults. It's not to be confused with Cinecitta World, an amusement park further outside Rome with film and TV-themed rides and shows. cinecittasimostra.it
Categories