Cinematic paradise steeped in history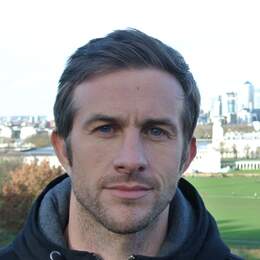 STEVE McKENNA is captivated by the seaside pearl of Cefalu.
The story goes that, sometime in the early 12th century, a ship carrying Roger II, the Norman King of Sicily, got caught in a storm off the north coast of this, the Mediterranean's biggest island. Faced by churning waves, Roger said a prayer and promised God that if he and his crew were spared, he would return the favour in style.
They washed up safely on a beach in Cefalu, a settlement 70km east of Sicilian capital Palermo, and, fulfilling his vow, Roger commissioned the construction of a grand cathedral dedicated to the good Lord.
I'm staring up at this imposing building on a balmy autumn's morning from a cafe on Piazza Duomo, a beautiful palm tree-studded space at the heart of Cefalu. This twin-towered fortress-like cathedral is one of nine structures in Palermo, Cefalu and another town, Monreale, that are jointly inscribed on the UNESCO World Heritage list and flaunt the so-called Arab-Norman style, which was inspired by the Western, Islamic and Byzantine cultures and architectural fashions prevalent in 12th century Sicily.
Walking into the cathedral with our tour guide, we're shown elaborate carvings and mosaics featuring the likes of Jesus, the Virgin Mary and Noah's Ark. We admire cloisters and arches supported by columns thought to have been recycled from an ancient pagan temple that used to sit atop La Rocca, a craggy peak towering above the cathedral. It's about a 45-minute hike up to La Rocca's summit and the reward is a gorgeous vista over the town, the sea and the wooded mountains that lord over Cefalu, which has been occupied by many civilisations including Phoenicians, ancient Greeks and Romans.
It's now one of Sicily's most popular and charming seaside resorts, and is arguably even more alluring when we visit after the hot, peak, crowded summer season on our nine-day Splendid Sicilia tour with Collette. Following our informative guided tour of the cathedral, we have free time to stretch our legs in this most picturesque of locations, which you may — if you're a fan of subtitled movies — recognise from Cinema Paradiso, the 1988 Italian drama that won the Oscar for Best Foreign Language Film.
It's nice to wander along the tangle of cobbled alleys that spring off Piazza Corso Ruggero, the main neighbouring thoroughfare. You'll see churches, taverns, gelaterias, seafood restaurants, boutiques and stores selling Sicilian souvenirs and staples such as ceramics, coppolas (flat caps) and cannoli (a pastry treat stuffed with a sweet, ricotta-based filling).
You'll see Sicilians young and old (but mostly old) nattering on benches, cafe terraces or beneath shaded hibiscus trees. Eventually, if you walk downhill anyway, you'll end up by the seafront. Head through Porta Pescara, a medieval city gate, and there's a promenade and a curving sandy beach, on which colourful boats nestle and towels are spread out. Today, a scattering of bathers are relaxing, reading novels and daydreaming. Some get up every now and then and meander towards the calm sea. The water here, I'm told, is warm enough to swim in until November.
Fact File
A visit to Cefalu is among the highlights of Collette's Splendid Sicilia tour, which also features destinations including Palermo, Siracusa and Taormina. It's priced from $2749 per person. See here.

Disclaimer
Steve McKenna was a guest of Collette. They have not seen or approved this story.