'City in a garden' defines modern Singapore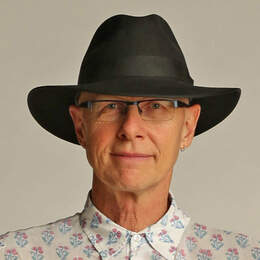 Much of Singapore's beauty lies in the city's greenery and impressive garden projects writes Travel Editor STEPHEN SCOURFIELD
Singapore has always been a crossroads, where the four winds from north, south, east and west meet.
And it is the place where four peoples — Malays, Chinese, Indians and Eurasians — met, too, and worked together to turn it into the hub it became, and still is.
It has been written only 500 people lived there when Sir Stamford Raffles arrived, representing the British, in January 1819. He amicably negotiated a treaty with Malay rulers and it was signed a surprisingly few days later, on February 6.
There is something in this visibly trouble-free start to its contemporary history that rings true today and is fundamental to the city and its story.
Singapore is still viewed internationally as a smartly run, well organised, trouble-free place — with people who believe in co-operation, negotiation and agreement.
That shows, for me, in another, rather surprising, aspect of this modern city.
While so many cities are covering themselves with concrete, Singaporeans came up with the vision to transform into a "city in a garden".
This dates back to 1963, when former prime minister Lee Kuan Yew had the vision of creating "a garden city".
He wanted shade trees to make walking cool for pedestrians, public parks for families and children to enjoy at weekends.
In 1980, he said: "Singapore can become a green, shady city filled with fruits and flowers. A city worthy of an industrious people whose quest, progress is matched by their appreciation of beauty, of nature. The harshness of tarmac, concrete can be softened by the natural trees, flowers and birds."
It followed that greening policy for more than 50 years.
But then there was a subtle but telling shift — from creating "a garden city" to being "a city in a garden". Singapore's Parks and Recreation Department "continued the campaign by aggressively planting as well as developing parks".
Although it is intrinsic to the city, the shop window for this is the Gardens by the Bay project, on 101ha of reclaimed land, comprised of three garden projects but with its cooled dome conservatories and landmark Supertrees.
Fact File
Scourfield's delicious four 
There are hundreds of good restaurants in Singapore but here are four of my favourites: