Cleaned-up Kings Cross now height of chic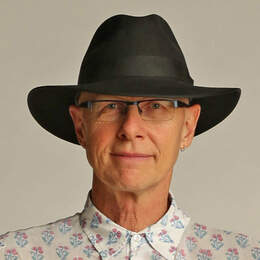 Our Travel Editor visits a Sydney inner-city haunt of the famous and infamous that has been renewed and reinvented.
It is five years since a master plan was proposed to clean up Kings Cross, Sydney's then notorious red-light, late-night, big-fight strip.
It would allow residents a say in the future. The NSW government took up the cause and in 2014 new measures were introduced to counter crime, sleaze and excessive late-night drinking.
And it took only another year for lock-out laws and other tactics to have a huge effect. Violent assaults, car theft and stealing from motor vehicles were all down by more than 40 per cent, and sexual assaults by more than 20 per cent.
When Sydneysiders hear I'm staying in Kings Cross, they tell me: "It's boring now."
But I'm not bored. Cleaned-up Kings Cross suits me fine.
As the restyling of Kings Cross and this part of Potts Point kicked in, the local economy was impacted and there were lean years. Bars and shops closed and for a long while the whole of Macleay Street looked like a building site.
Now there are new and renovated apartments, and rundown old hotels have been replaced by boutique accommodation.
Drunks throwing up on the pavement have been replaced by people in workout kit walking to or from exercise joints. There seem more gyms and men's bespoke barbers than strip clubs.
But with all this has also come a sharp increase in real estate prices and locals also say Bohemians can't afford to live here any more and the place has been dulled. "It's all trendy and nice coffee," one Sydneysider tells me.
Well, there are no complaints from me ...
The haunt of famous and infamous is renewed and reinvented. Art Deco meets contemporary chic.
EAT EAT EAT
Voted number one out of 4929 local cuisine restaurants and given a five-star rating, Farmhouse uses great produce to make creative food. Expect a full restaurant and a full plate.
Expect something great. Expect excellent quality and creative complexity. I don't think you'll be let down. At 40 Bayswater Road, Kings Cross, there are sittings at 6.30pm and 8.30pm and you will need to text or ring to book, and don't expect a place the same day. It's a long table for about 20, and in big demand, with one $60 set menu a day (and vegetarian option).
My goodness — the pickled melon with tempura! "OMG so good," as the young lady next to me said about every course.
For me, "Today's Menu" is: Jordan's baguette and cob loaf with sardella, tempura leaves and pickles; sea bream, celeriac, black olive, brown butter; roast lamb shoulder with herbs and citrus; pomme puree, charred daily vegetables from Andy's garden; braised carrots a la Yurie, fig and raisin condiment; raspberry, white chocolate and Moet jelly; and Mike's coconut cream pie.
Today's chefs are Mike Mu Sung, Juju Miyamoto, Tristan Rosier and Jordan Issingle, with Georgia Lee Nararro, Mary Randy, Andy Muresson on the floor.
And it is a brilliant combination.
farmhousekingscross.com.au, or phone or text 0448 413 791.
The Hyde Restaurant is new, serves "relaxed simplicity", a Euro-style menu with Italian, French and Spanish influences and the chefs pride themselves on local ingredients. Try eggs and greens for breakfast or pistachio-crusted lamb rump in the evening. Near the Coca-Cola sign, at 2/14 Kings Cross Road. hydesydney.com.au
Bistro Rex. Nicely Euro-style. Try the genuinely homemade three-cheese tortellini. Treat yourself to roasted and smashed new potatoes. 50 MacLeay Street. bistrorex.com.au
The Baxter Inn. Good food and moderate price. 156 Clarence Street. thebaxterinn.com
SLEEP SLEEP SLEEP
Every now and then I think "this is a really good find". The newish Larmont hotel in Kings Cross Road is a really great find. It has super staff, a boutique feel and it's in a good position. All 103 of its decently sized rooms had a complete makeover in 2016, giving them contemporary design by the internationally acclaimed Hassell Studio. I'm seeing room rates from $254 a night. There's fast wi-fi and secure parking.
2/14 Kings Cross Road, Potts Point. larmontsydney.com.au and 02 9295 8888
WALK WALK WALK
From the famous Coca-Cola sign in Kings Cross it's about a 25-minute walk past Hyde Park to the centre of the city. I buy a $7.10 Sydney Ferry ticket and tour the harbour. It's a great, cheap outing, out past Sydney Opera House and under the Harbour Bridge. Eventually I get off at Pyrmont Bay in Darling Harbour, by the Australian National Maritime Museum.
TALK TALK TALK
The actual talk of Sydney has been Married at First Sight but two older soapie-reality shows set the bar higher:
LA TRAVIATA A courtesan falls for a young admirer, then sacrifices happiness for the greater good. Verdi's epic three-act opera will be performed at Sydney Opera House until March 27.
LA BOHEME Six friends open heart and soul in a Parisian winter. There's passion, love and loss in the Bohemian love story, all set on Sydney Harbour. Perhaps Pucccini's greatest work is staged by Handa Opera on Sydney Harbour from Sydney Harbour from March 23 until April 22.
Categories