Arrivals & Departures

CMV's new ship set for epic maiden voyage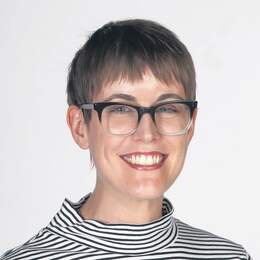 Bookings are now open for the first itineraries aboard Cruise and Maritime Voyages' Vasco da Gama, which is set to launch in April 2019.
CMV's Astor is already a local favourite in WA, and the 1220-passenger Vasco da Gama is set to raise the bar with two swimming pools, a wellness centre, two-tiered theatre, five bars and lounges and six restaurants including a Chef's Table with a degustation menu.
Bookings are available for the ship's first two voyages, when it will cruise from Singapore to London and then London to Sydney before its inaugural Australian cruise season, which will include sailings from Fremantle.
CMV will acquire Pacific Eden from P&O Australia in April next year and the ship will undergo a dry-dock makeover in Singapore before launching as Vasco da Gama on April 23.
Its 44-night maiden voyage from Singapore to London Tilbury will include 20 ports of call in 15 countries, including stops in South-East Asia, the Indian subcontinent, Jordan, Egypt, Israel, Morocco and Portugal, and a passage through the Suez Canal.
There's also an option to stay aboard the ship and disembark in either Amsterdam or Bremerhaven in Germany.

At the time of writing, there are limited fares still available for the cruise, starting from $16,509 per person twin share. There's also a buy one, get one free offer, which means the second passenger travels for free.
Fares are also available for a 53-night southbound voyage from London Tilbury to Sydney, travelling via the West Indies, the Panama Canal, Mexico, the South Pacific and New Zealand.
It departs on October 9, 2019, and costs from $14,529 per person twin share, with a buy one, get one free offer also available.
Vasco da Gama will be deployed in both the Australian and German cruise markets, sailing from Germany from May to October and from Fremantle and Adelaide from December to March.
Categories