Arrivals & Departures

Compact pods a sleeping giant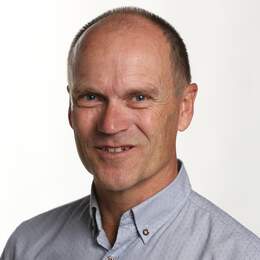 MOGENS JOHANSEN explores the rise in small-format accommodation.
Some look like the sleeping quarters aboard the Starship Enterprise, others are more contemporary in design.

Pods are not a new idea, appearing in Japan in the 1970's, but since then the idea has evolved and we're now seeing pods, cabins, capsule and compact short-term hotel rooms springing up in more and more cities and airports.
Some are basic sleeping pods with a separate shower and storage, while others are quite luxurious, with showers and comfortable beds with fresh linen. Pods, in particular, may not be your cup of tea if you're a bit claustrophobic.
A small cabin or capsule may be an option to consider if you need to get your head down for a few hours between flights to recharge body and devices so you can arrive more rested and refreshed at your destination — or if you are visiting a city for a short stay and don't want or need a full-size hotel room.
Most of the large hub airports have some sort of short-term accommodation or pods but they are popular so, if you have a long layover and you want to try one, it is a good idea to book ahead.
They are, of course, also cheaper and in many cases, you can book them for just a few hours.
Yotel.com offers compact rooms and small cabins in several airports around the world.
A single cabin at London Heathrow with wi-fi and shower starts from about $70 and a premium queen which sleeps two costs about $110.
Closer to home in Singapore, YotelAir at Changi Airport offers a convenient place to rest or connect online with free high-speed Wi-Fi. Guests can stay a minimum of four hours to overnight. The per night rate is from $160.
In Kuala Lumpur, there's capsuletransit.com located on the land side of the KUL2, Kuala Lumpur International Airport 2, and a few minutes walk from check-in counters.
Capsules can be booked for three, six and 12 hours. A single capsule for six hours costs about $45, with a double about $90.
They also have a "shower on-the-go" facility and $10 gets a shower with towel, shampoo, shower gel, hair dryer and slippers included. Generally, the pods and capsules are fitted with air-conditioning, reading lights, smoke detectors and they come with a comfortable mattress, pillow, quilt and linen.
POD HOTELS
Pod hotels aren't only found in airports. Cities large and small have embraced the idea, too.
Inboxhotel.com is a slick, trendy capsule hotel in the centre of St Petersburg, Russia.
A SmartBox in a 16-bed dorm costs about $35 with shared shower and bathroom.
A Doublebox compact two-level room with ensuite and queen-size bed starts about $130 during the summer season.
The Tokyo Ginza Bay Hotel and the Capsule Hotel Astil Dotonborie in the Nishi Ward district of Osaka are a couple of the offerings in Japan.
Single pods here start about $50 and $100 per night for a double.
Here in Australia, there are several.
The Pod Inn is a new capsule hotel in the centre of Launceston, Tasmania. A single front-entrance capsule costs $39 per night, and a more spacious deluxe side-entrance capsule with a double bed is $60 per night.