Confessions of a cruising convert: "I never imagined going on a cruise"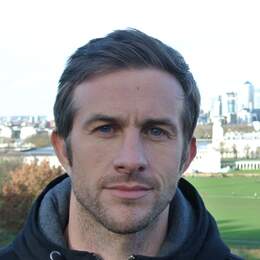 Younger, more adventurous travellers can enjoy a hassle-free holiday at sea too, as one sceptical independent-minded traveller discovers. 
I must admit, I don't really like getting up before 7am if I can help it. But sometimes it's all right.

Take days like today, for instance. Hauling myself out of bed, with a (sort of) spring in my step, I walk a few metres and slide open the door of our veranda.
The sun hasn't long risen but the Caribbean sky is already a beguiling blue. The warm, mildly salty sea air is infused with the sound of waves gently breaking.
Dreamy pre-breakfast views like this become par for the course over the next week, as I find myself morphing into a gleeful early riser. I never thought this possible.
Mind you, I never imagined going on a cruise, either. For years, as I travelled the world, mostly backpacking and flash packing, I figured cruising was mainly for retired people, or young families, or perhaps honeymooners. Not for independent, reasonably adventurous singles or couples.
Disliking rigid schedules and being part of huge groups, neither my partner, Celine, nor I could picture ourselves swanning aboard a cruise ship and being deposited, every day or so, with hordes of other passengers in a new port, where we'd have a few hours to "discover" the place before re-boarding and moving on to pastures newer.
However, after spending our previous vacation DIY island hopping around southern Thailand, we really fancied a hassle-free holiday this time.
Speaking to several people who assured us they weren't "natural" cruisers, but loved their maiden voyages all the same, we began to wonder whether we should take the plunge after all. Especially in somewhere like the Caribbean.
The old West Indies is famed for its laid-back, sun-kissed, rum-soaked, beach-blessed, cricket-loving islands, yet also has an absorbing melting-pot history, shaped by its indigenous tribes, European and American colonialists and African slaves and their free descendants.
There are Caribbean cruises to suit everyone but we plumped for a seven-day southern Caribbean cruise with Celebrity Cruises (part of the giant Royal Caribbean company). Any apprehension we'd felt about boarding a "floating resort" had faded by the time our sleek, 12-deck vessel, Celebrity Summit, sailed past the twinkling night lights of San Juan, Puerto Rico's capital, where our adventure began.
Summit has an occupancy of 2158 and we find the size ideal; large enough so we can "get lost", small enough so we don't need to walk ages for our dinner (or to the ship's countless bars, pools, lounges, gym, spa, sports court, rooftop terrace, casino, theatre, boutiques or library).
Passengers are a diverse bunch; mostly families and couples from the US, Europe and Asia. The whole age spectrum is covered (including our age, 30-something.)
The crew is even more cosmopolitan, with the 900-plus staff hailing from 65 nations. Affable and hospitable, they keep us extremely well fed. Free (well, all-inclusive) food is available almost around the clock, with buffet venues complemented by a more formal main dining restaurant and several speciality dining ventures where a cover charge applies. Across the week, we dine on everything from sirloin steaks, seared duck and lobster to escargot and pickled herring. We feast on desserts, such as dulce de leche creme brulee, and fruit platters (on average, over 13,000kg of fresh fruit is consumed on a seven-day cruise).
A behind-the-scenes galley tour reveals the ship's mammoth culinary operation. It's one of many interesting free on-board activities designed to stimulate passengers: there are also cookery classes, bingo, karaoke, pool volleyball, seminars and art auctions.
As much as we enjoy being on the ship, we jump at the chance to leave it and are pleasantly surprised by how much time we get in the ports compared with certain other cruise ships (passengers can alight at 8am most days and must be back by 4pm-ish so we can sail overnight to our next stop).
Port highlights are numerous. We visit an old red Danish fort, and snorkel off the pretty beach beside it, on St Croix, one of the US Virgin Islands. We do more beach lounging and fossick the atmospheric markets of Martinique, a French overseas territory where artist Paul Gauguin once painted.
We hike — and shed several hundred calories — on organised shore excursions in the rainforest interiors of Dominica and St Kitts and Nevis, a couple of former British colonies. And we spend our last day idling in St Thomas, another US Virgin Island.
By the time we disembark back in San Juan at the crack of dawn the next day, it's fair to say we've been converted to the pleasures of cruising.
Fact File
The Caribbean cruise season is between October and April when Celebrity Summit will embark on itineraries which vary depending on departure date. Several include the islands featured on the writer's trip and begin and end in San Juan. Other itineraries include stops in Antigua, St Lucia and Barbados. The cruise costs from $979 per person for an inside cabin while a cabin with ocean views costs from $1359. See travel agents and celebritycruises.com.
On most cruises there's an extra charge for wi-fi, organised shore excursions and alcohol. Unlimited alcohol packages cost from $US55 per day, plus 18 per cent service charge. You're allowed to bring aboard two bottles of 750ml wine; ideal for sipping on your veranda during sunsets. 
Disclaimer
Steve McKenna was a guest of Celebrity Cruises.
Categories