Contrasting rivers guide life in Lyon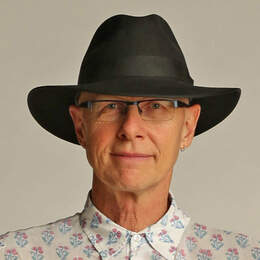 A very Gallic love story sets the tone in the elegant and stylish French city of Lyon.
Opposites form the attractions of Lyon, a pretty and more manageable version of Paris.
Its duality runs deep and is born of geography. For Lyon, less than two hours by TGV train from the French capital, is where the Rhone and Saone rivers come together in a gentle confluence.
Locals think of the Rhone as the male river. Carrying the more turquoise, clear alpine water from Lake Geneva in Switzerland, it has more current, more turbulence.
They think of the Saone as the female. It has the more nutritious, siltier waters from Lorraine, and is tranquil and graceful. It has curves prettily through the Old Town. Certainly it is more winsome.
As I stand with a local looking across the Saone, against its backdrop of beautiful embankment buildings, she explains that the two rivers have a different mood, too.
They come together at the southern end of Lyon in a symbolic coupling. A confluence.
It is a story reflected throughout the city, even in the big square Place Bellecour, where at the base of a statue of Louis XIV, there is a male figure one side, female the other.
This little French love story sets the mood for Lyon — two opposite but complementary characters combining. For Lyon is also a city in which the visitor can both follow the visible and the invisible.
On one hand, its story is told boldly on 150 painted walls. These frescoes are the work of CiteCreation, the biggest being the Famous People From Lyon wall depicting more than 30 people of Lyon, called Lyonnaise.
They include Roman emperor Claudius who was born here in 10AD and returned regularly. Many Lyonnaise love Claudius.
There are also the brothers Auguste and Louis Lumiere, who invented the moving picture; Andre-Marie Ampere, a physicist and mathematician who was one of the founders of the science of electromagnetism (the "amp" is named for him); and Joseph Marie Charles, nicknamed Jacquard, a weaver who played a key role in developing the first programmable loom.
And CiteCreation have painted walls across the world, from Jerusalem to Shanghai, Mexico City to Moscow, Barcelona and Berlin, using the profits to work with locals and improve poorer areas.
People are proud to be on a wall, and prouder of their quarter, and visitors are drawn to places they probably wouldn't otherwise venture, a local tells me. "Visitors go to these quarters to see the walls. The locals feel good about this and this creates relationships."
She adds that the painters at CiteCreation "don't consider they are artists, but craftsmen".
There is a "wall circuit" to follow around Lyon and it shows the city in a different light.

On the other hand, Lyon's story is told in private.
For of 250 "secret" passages in the Old Town of Lyon, 10 are open to the public.

There is a sign next to one in Rue des 3 Maries and I push the heavy door open and walk through the narrow passage to a courtyard surrounded by apartments, and with a shaft up to the sky above.
This is the traditional style of living for Lyonnaise, and people are given financial concessions for living in a cluster where the street door is left unlocked all day but secured from 7pm.
It is a wonderful way to glimpse local life behind doors we might pass and not even notice, and there is a local leaflet leading visitors to all 10.
Lyon is considered, even by many French people, to be the gastronomic capital of the country, and the city has some 1600 restaurants. It is an easy and pleasant place to walk round and, after the morning's explorations, I sit in a bouchon for lunch. Bouchon (from the French phrase "to brush", as people would go into these restaurants while someone was brushing their horse) are peculiar to Lyon, and particularly serve meat dishes — duck, pork and sausages.
Locals like the old-fashioned, traditional ones, and many of these have a puppet symbol on the front, signalling their authenticity. They also like the local markets, and there are 185 in the greater Lyon area.
It is not these I am visiting but the few shops selling local silk. This was a big industry for Lyon, and after the Jacquard loom was introduced, the weavers moved from their houses in Old Town to bigger premises on Croix-Rousse hill. At one time there were 30,000 weavers and looms in Lyon, but now there may be only 10 and this hill area is home to "bobos" — bourgeois bohemians.
At the top of the hill is Basilica Notre Dame de Fourviere, with its extraordinary mosaics.
And here, too, a view over the city and its rivers.
I should come back to my reference to Paris, and Lyon being perhaps a more manageable version. Many areas like the Peninsula (Presqu'ile), a UNESCO World Heritage Site since 1999, feel like small versions of big Parisian districts, so it is rather like a curated, truncated, bespoke version of the French capital, experienced in a city of fewer than half a million people.
There are boutiques and beautiful shops, symmetrical little squares with statues, water fountains and plantings, apartments, mansard roofs and the river embankments.
It is a lovely city to walk around — easy to navigate. I stroll across many of the bridges, through the Place Gailleton, along Quai Romain Rolland and past the Palace of Justice on the Saone.
It's easy to let the city unfold before you.

And then I walk back over the Rhone, where, on this hot summer's day, there's a big queue of locals down the Quai Claude Bernard, a boulevard beside the river.
For more than an hour, some of them sweat under the boiling sun. And then they are in, stripping down to their bathers at the Centre Nautique sur le Rhone, the big swimming pools that overlook the river.
It's a big, sun-blasted scene, under the blazing sky of northern Europe's summer.
And, I suddenly realise, quite different to the more delicate, shadier, tree-lined Saone.
Traditional bouchon in Lyon
Daniel et Denise Saint-Jean
Cafe Comptoir Abel
Cafe Comptoir Chez Sylvie
Cafe du Jura
Le Vivarais
Les Lyonnais Saint-Jean
Bouchon Comptoir Brunet
Le Sathonay
Chabert et Fils
Les Culottes Longues
Aux Trois Cochons
La Tete de Lard
Le Poelon D'or
Le Laurencin
Les Fines Gueules
L'Acteur
Le Val d'Isere
Fact File
CiteCreation: cite-creation.com.
Many people will pass through Lyon on river cruises on itineraries on the Rhone and Saone between the Cote D'Azure in the south of France and Paris in the north. Avalon's Poetry II follows this route on its eight-day Provence and Burgundy Cruise, which includes a night and full day berthed in Arles. The cruise also visits Avignon, Viviers, Tournon, Vienne, Lyon, Perouges, Chardonnay, Tournus and Dijon. 
As a guide to fares for 2016 departures on Avalon's Burgundy and Provence itinerary between Paris and Cote D'Azur 2016, a deluxe stateroom is from $4395 per person and a panorama suite from $5131 per person. Travel agents, avalonwaterways.com.au or 1300 230 234.
Disclaimer
Stephen Scourfield was in France as a guest of Avalon Waterways and Cathay Pacific.
Categories