Our World

Copenhagen leads the way in sustainability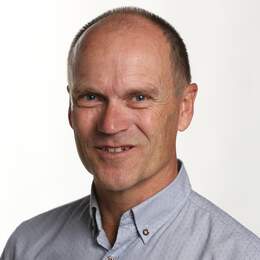 MOGENS JOHANSEN finds a capital full of clever tourism
Sustainable, eco-friendly tourism is a key part of Copenhagen's ambitious goal to become the world's first carbon-neutral capital by 2025.
Wonderful Copenhagen, the official tourism organisation of Denmark's capital, is driving a range of clever initiatives aimed at achieving this. Its long- term goal is to make tourism part of the solution, rather than part of the problem.
Many of Europe's historic capital cities are bursting at the seams with tourists and while tourism contributes significant economic benefits it also has a big impact on the liveability of some areas of the cities.
The World Tourism Organisation (UNWTO) sees innovation and sustainability as key areas for tourism operators and destinations as they develop sustainable tourism moving forward.
Their definition of sustainable tourism development is "tourism that takes full account of its current and future economic, social and environmental impacts, while addressing the needs of visitors, the industry, the environment and host communities".
These points are not lost on Wonderful Copenhagen. Its plan is to manage tourism consumption and behaviour responsibly and lower the negative environmental, social and economic impacts by making the choices available to visitors responsible ones. It says: "The key idea is that tourism in not a goal in itself; tourism is a means to a sustainable end — a reality where tourism contributes positively to society, to building better cities and destinations for locals and visitors alike and where tourism is a driver of positive change".
Interestingly, the national Tourism Strategy for Copenhagen predicts a 60 per cent growth in tourism by 2025 so it has a big task ahead. Achieving sustainable tourism will require strong political leadership and it is likely to be a continuous process that will require constant monitoring and tweaking.
This is an edited version of the original, full-length story, which you can read here.
A message from Travel Editor Stephen Scourfield...
Thanks for reading us – we value your continuing interest and our connection with you.
But as our readers increasingly move to digital, we have to keep up with them.
As I'm sure you'll appreciate, there are costs involved in doing what we do for you.
To support Travel, reading the full story now requires a digital subscription (it's $1 a day for full access to thewest.com.au, for all your devices).
If you have the newspaper home delivered, you may already have complimentary premium access to thewest.com.au and our digital editions.
And we have other packages, including $9 a week for the weekend papers and everyday digital.
Stephen Scourfield
Categories