Our World

Crabs, canals and cool vibes in relaxing safe haven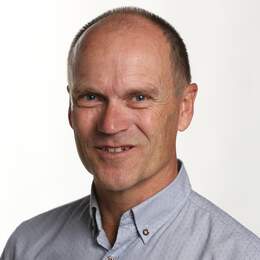 MOGENS JOHANSEN finds Mandurah and the Peel region is so good, he just has to pinch himself
It's not just a day out.
It's not just a weekend away from the metro area.
It's not even just a WA holiday, really.
Crabbing in Mandurah is part of WA's outdoorsy culture, part of our heritage and history — part of what we do.
A bloke in Stubby shorts, thongs and a fishing shirt, mostly shaded under a sun-nibbled hat.
Or a woman, come to that... carefree days in a place close to home... a place we know... a place where we are comfortable and feel safe.
There is a genuine vibe to Mandurah; it's a place for everyone. The foreshore, ocean marina and the canals have a fresh, new sophisticated feel, yet you can still feel the charm and carefree Mandurah of old.
The city's new tourism brand — Mandurah, relaxed by nature — is ambiguous but it reflects the soul of the city.
City of Mandurah mayor Rhys Williams sums it up well.
"Mandjoogoordap means the meeting place of the heart and the brand and summer campaign reflects that along with our diversity; we are proud to be everything, from yachts and lobster to tinnies and fish and chips".
Catching crabs... no, no, NO, it's not what you think!
Scoop them up and cook them up. The blue swimmer crab, aka, Bluey, and blue manna, is synonymous with Mandurah.
Crabbing in the shallow waters of the Peel-Harvey inlet is a West Australian birthright. It's fun, safe and something the whole family can take part in. Use a scoop net for a hands-on experience or simply throw a drop net off a jetty or bridge.
This year promises to be a bumper season after the fishery was closed to recreational and commercial crab fishing from 1 September to November 30 to protect breeding crabs. Usual business resumed on December 1 but bag limits have changed in some areas, so be sure to check fish.wa.gov.au.
Fishers in the Peel-Harvey estuary get the best deal. They are allowed a daily bag limit of 10 blue swimmer crabs a fisher or a boat limit of 20 a day, whereas fishers in the Swan and Canning Rivers are allowed only five crabs per fisher and a boat limit of 20. In Geographe Bay, fishers are allowed a bag limit of 10 but no more than five females, and the boat limit is 20 with a limit of 10 female crabs. In Cockburn Sound, the fishery is closed altogether. The minimum size for the blue manna crab is 127mm, which is measured from the widest part of the carapace. It happens to be roughly the size of a drink can but to be sure you stay within the rules, it is best to get a crab gauge from a tackle shop.
Male blue swimmer crabs have bigger claws and are more colourful than the females. The easiest way to check if a crab is male or female is to turn it upside down and look at the V-shaped abdominal flap on its underside. A male's flap is narrow and angular, while a female's flap is broad and rounded.
This is an edited version of the original, full-length story, which you can read here.
A message from Travel Editor Stephen Scourfield...
Thanks for reading us – we value your continuing interest and our connection with you.
But as our readers increasingly move to digital, we have to keep up with them.
As I'm sure you'll appreciate, there are costs involved in doing what we do for you.
To support Travel, reading the full story now requires a digital subscription (it's $1 a day for full access to thewest.com.au, for all your devices).
If you have the newspaper home delivered, you may already have complimentary premium access to thewest.com.au and our digital editions.
And we have other packages, including $9 a week for the weekend papers and everyday digital.
Stephen Scourfield