Craft & creativity: Heath Ledger's passion for pictures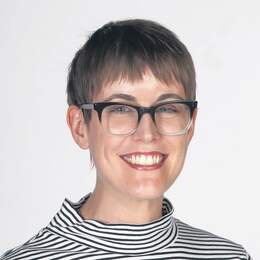 As WA star Heath Ledger travelled, he took photographs. And when it came to photography, Ledger wasn't just a prolific chronicler of his own life and career — he was also particular about his equipment.
Saul Frank — co-owner of Perth camera store Camera Electronic, where the late Ledger bought much of his gear — will reveal more about the range of cameras the Oscar-winning actor owned, and how his photographic style developed, at a special Travel Club event on February 22. In parallel, he'll give a brief overview of the history of photography and cameras, focusing on two of Ledger's favourites — Rolleiflex and Leica.

Ledger's collection includes, for example, a Rolleiflex 3.5F twin-lens reflex camera dating from 1958-60 and bought at Camera Electronic in the early 2000s. Prized for precision and quality, the camera's design means it's held at waist or chest height, the photographer peering down into an upward- facing lens to photograph what's right in front of them.
"You have to be pretty dedicated to use a Rollei," Saul acknowledges. "But he loved photography, so there was no issue."
Illuminated by Saul's expertise, Ledger's collection reveals a photographer who enjoyed both the craft and creativity of making pictures.
"I think he liked, from what I can see, especially from that collection, stuff that would be fun and quick, and stuff where you really had to get into the detail and manually play with it," Saul says.
For the latter, Ledger had quality gear that often required considerable skill to operate, such as the Rolleiflex and a high-end Leica M7 rangefinder.
For the former, there was everything from a 1950s Polaroid 110A to a Holga 120 FN, an inexpensive medium-format camera known for its low-fi aesthetic.
"Obviously he was a real creative," Saul says. "He loved the precision and the gear but also to own something like a Holga — completely different price point, completely different image and quality, and you can just have fun with it."
Then there was a high-end Pentax 645N, one of Ledger's first purchases from Camera Electronic.
"It was a funny story, because the camera broke down the very next day after he bought it," Saul explains. "Heath called me and said, 'Is there anything you can do? I'm going back to America in a couple of days'."
After tracking down the last one then available in Perth, Saul remembers delivering the camera to Ledger's hotel suite. "He said, 'You can just bring it up to my penthouse, just mention Keith Fletcher, that's my pseudonym'. It was a fun experience."
(Picture at top by Trevor Collens.)
Fact File
Heath Ledger's cameras & photography with Saul Frank is a Seven West Travel Club event. Tickets are $35 for registered members (to become a registered member is free) but become a Gold Member of Seven West Travel Club and get a discount of $25 off the price of your ticket. Gold Membership is $49 and there are many other Gold Member Benefits and discounts on products and services. 
The event is at Seven West Media, 50 Hasler Road, Osborne Park, on Thursday, February 22 from 5.45-7.15pm. Book at sevenwesttravelclub.com.au/events.
Heath Ledger: A Life in Pictures is on show until January 29 at the Art Gallery of WA and includes Ledger's cameras and photography. artgallery.wa.gov.au