Arrivals & Departures

Cruise through US music history on Mississippi river voyage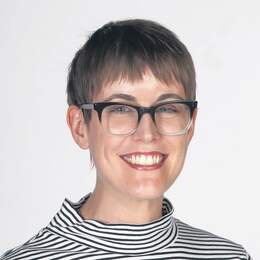 From Graceland to the Grand Ole Opry, visit some of the States' most important musical sites on this river cruise visiting New Orleans, Memphis and Nashville, accompanied by journalist Glenn A. Baker. 
"From a true music fan's perspective it really doesn't get much better than this," says Australian journalist and music expert Glenn A. Baker.
He's referring to the Mississippi River cruise itinerary he'll escort next year, taking in US music hot spots such as New Orleans, Memphis and Nashville.
"Not only does the cruise explore so much history, but it takes passengers to the haunts of some of the truly pivotal acts of America's musical history — to the Crossroads where the devil and the blues are supposed to have interconnected, to the recording studios where some of the greatest sounds of the twentieth century were captured," Baker says.
"The cities we're visiting were at the centre of, and shaped the face of music for decades. On top of that, it's going to be a huge amount of fun, with like-minded people indulging their passions and being immersed in the cultures they have long dreamed of."
Also on the itinerary for the voyage aboard the riverboat American Queen are Nottoway, St Francisville, Natchez, Vicksburg, Greenville and Muscle Shoals.
Highlights for music lovers will include Elvis Presley's Graceland, the Louisiana Delta Museum, the Stax Museum of American Soul Music, Sun Studios and the Blues Foundation's Hall of Fame.
There will also be opportunities to see shows at the Grand Ole Opry, the Ground Zero Blues Club and the jazz clubs of New Orleans.
Plus there will be a tour of New Orleans and surrounds with a local guide, an air boat swamp tour, the option to dine with Baker at Corky's Ribs and BBQ in Memphis, a sightseeing tour of Nashville, and more.
The 19-day itinerary, from June 22 to July 10, includes eight days aboard American Queen, said to be the biggest steamboat ever built.
On board, guests will enjoy fine dining including five-course dinners, along with an extensive library and musical entertainment including revues, cabaret, jazz, blues and a six-piece orchestra.
Fact File
The 19-day Mississippi River Boat Cruise with Glenn A. Baker costs from $9900 per person twin share, including flights to the US from Melbourne, Sydney or Brisbane. 
It's available through Melbourne-based special-interest tour agency Travelrite. For more, see travelrite.com.au or phone 1800 630 343.