Cruising China in sleek Scandinavian style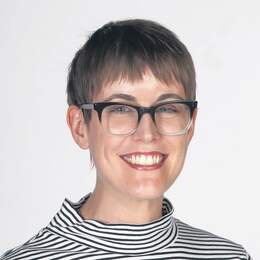 A voyage aboard the elegant new Viking Orion means you can cruise the coast of China with ease. 
Scanning the lunch menu at the Pool Grill aboard the cruise ship Viking Orion, my choices range from seared tuna to cheese-steak sandwiches to burgers.
What really catches my eye is the Nordic hot dog. Hot dogs are a much-loved snack in Scandinavia, and this version is packed with quintessential flavours of the region: shrimp salad with mayo, apple, dill, lemon and horseradish, served atop a sausage along with pickled red onion and salmon roe.
Such tastes of the line's roots — founder and chairman Torstein Hagen is Norwegian — can be found throughout the new ship, which launched in June as the fifth vessel in Viking's growing ocean-going fleet. You'll find, for example, a Nordic bathing experience complete with sauna and snow grotto in the spa, and clothing by designers from the region for sale in the shop.
In the theatre, cushions depict Scandinavian film stars such as Greta Garbo and Ingrid Bergman. And under the main staircase in the ship's central atrium, there's a geometric, multicoloured lichen garden inspired by the austere beauty of Norway's Finse plateau.
Then there's Orion's understated, Scandinavian-inspired decor: all muted tones and tasteful timbers, with elegant modernist-style chairs, reindeer hide throws and tabletop arrangements of moss and driftwood. The on-board art collection is comprised mostly of pieces by Norwegian artists — some up-and-coming, some established (among them, Edvard Munch) — and is complemented by replicas of Viking relics such as axes and helmets, along with playful touches including trolls peeking from a forest of birch trees in the lift shafts.
As my travel companion — my mum — puts it, the ship feels "like a little bit of Norway" at sea.
The view from our comfortable cabin and private veranda, however, is far removed from the fjords of Bergen. We've boarded in Tianjin, the northern Chinese port closest to Beijing, and will cruise south over two weeks for a series of calls including Shanghai and the former German outpost of Qingdao before arriving in Hong Kong.
Our 900-odd fellow passengers are mostly Americans, with a scattering of Brits, Australians and Canadians in the mix.
Cruising in China remains a relatively new proposition for many international cruise lines, with some local ports only beginning to welcome Western ships. This can present some "little challenges", as Orion's cruise director Nolan Dean puts it in one of his port talk presentations.
These end up being relatively minor, from our standpoint at least. Every time we go ashore in mainland China, we're required to carry a stamped official copy of our passport, which is distributed on the first day and perfunctorily checked at each port.
At one stop, local authorities close the terminal at short notice for a couple of hours during the day, causing headaches for the shore excursions team. And at one of our overnight calls, the terminal closes from 10.30pm rather than staying open until the morning, as is more usual.
Perhaps more significantly, we'd been warned the English-language skills of some of the shore excursion guides might be patchy. But it's not an issue for us, and we find our guides eager to please and happy to answer any and all queries about their lives — so much so that one spends part of the drive to our destination walking through the bus and soliciting a question from each passenger. Another, sweetly, performs a short medley of local folk songs for us — a first for me on any guided tour.
On-shore exploration is a focus for Viking and, alongside paid options, it includes a free excursion in each port of call: a visit to the Great Wall of China while we're docked in Tianjin, for example, and a tour including an ascent of Victoria Peak in Hong Kong. However, as Mum says more than once, "you almost want to just stay on the ship" — and not just to avoid dealing with the local squat toilets (in contrast, birdsong plays in the immaculate loos aboard the ship).
Mum aptly characterises the on-board experience as "very adult". Viking has a "no kids, no casinos" policy, billing its voyages as "the thinking person's cruise", and the approach to shipboard activities and entertainment reflects this.
There are the usual trivia competitions and dance classes but the emphasis is on enrichment and education, with some excellent lectures from guest speakers that provide background to our ports of call, complemented by talks and discussions run by the resident historian and the on-board astronomer.
Indeed, as the ship's name suggests, the stars and space are a particular theme aboard Orion. It's Viking's first ship to have a resident astronomer — in our case, the knowledgeable, personable Howard Parkin — and a high-definition planetarium called the Explorer's Dome, which screens panoramic films about space and other topics. Furthermore, Orion's godmother is retired NASA astronaut Anna Fisher, and its art collection includes prints of rare and well-known photos of space exploration.
If the weather's right, Mr Parkin also runs stargazing on the top deck — though the weather is, as he says, "the one thing we astronomers can't control".
It seems this extends to cruise ship captains, too, as powerful typhoon Yutu soon threatens to disrupt our voyage. Mr Dean and Capt. Anders Steen keep us updated with the latest, and eventually the latter announces that our planned calls to Naha and Ishigaki Island in Japan's Okinawa prefecture have to be cancelled, with the ports likely to be closed. Our schedule is quickly rearranged to encompass an extra night in Hong Kong and an additional sea day, and we're each given $US150 ($208) in on-board credit to mitigate the disappointment.
I put mine to good use on a massage in the spa — where, refreshingly, no one attempts to upsell me a treatment package, in contrast to my experience aboard some other ships. We do have a couple of days of noticeable "rocking and rolling" — as our housekeeping attendant puts it — due to the high seas and winds but I overhear one passenger describing the additional sea day as a blessing in disguise, providing more time to enjoy the ship. Indeed, though Orion is not a mega-cruiser with an overwhelming slate of options, we find there's plenty to engage our time, whether it's playing Scrabble in the comfortable Living Room or selecting from the excellent selection of books scattered throughout the ship.
There's always food to keep us occupied, as well — as Mr Dean says at one point, you could eat nine times a day aboard Orion. Our favourites include Mamsen's, a casual dining venue named for Torstein Hagen's mother. Set in the double-storey Explorer's Lounge at the front of the ship, it serves Norwegian favourites inspired by Mamsen's cooking, such as gravlax, cinnamon rolls and apple cake, in reproductions of her classic Scandi-style crockery.
Also included in the cruise fare are meals at all of the dining venues, among them the two specialty options — Manfredi's for very tasty Italian fare and the Chef's Table for themed multi-course tasting menus — and the afternoon tea, featuring superlative scones, served daily in the Wintergarden.
This prompts not-inconsiderable amazement from Mum, an experienced cruise traveller more used to paying for services which are included aboard Viking ships, such as unlimited wi-fi, use of the laundrette and beer and wine with our lunch and dinner.
As memorable as Orion is, however, it's the ports of call that prove really surprising. Xiamen — a city of four million on China's south coast — is a prime example. I'd never even heard of it before receiving my itinerary but it becomes a real highlight: a liveable, beachside destination where we join a tai chi lesson, walk through perhaps the most atmospheric market I've ever visited, and strike out on a fantastic daytrip to the World Heritage-listed earthen houses, or tulou, in the nearby mountains.
That evening, after returning to the ship, I'm sitting on our balcony watching planes landing and taking off across the water, considering where we might go for dinner. And as the setting sun spectacularly colours the clouds pink and red and purple, lights begin to play across the high-rise facades on the opposite shore. At that moment, I'm very glad to have come here — and in such sleek Scandinavian style.
Fact File
Viking Orion's 15-day Far East Discovery voyage between Hong Kong and Beijing has two departures next year, in September and October. They're priced from $9095 per person twin share for a veranda stateroom.
Orion's other destinations include Alaska and the Inside Passage, Japan and South-East Asia. It'll call Australia home for three months each year from December 4, when it arrives in Darwin during a voyage from Bali to Sydney. While in local waters, the ship will offer 15-day Australia and New Zealand cruises between Sydney and Auckland, with prices from $8995. Bookings are available up to 2021.
To book, see travel agents, go to vikingcruises.com.au/oceans, or phone 138 747.
You'll need a visa for a China cruise. You can apply via post or in person at the China Visa Application Service Centre at 256 Adelaide Terrace, Perth. The centre recommends you apply at least a month prior to your trip, but no earlier than three months before departure. See visaforchina.org. 
Disclaimer
Gemma Nisbet was a guest of Viking Ocean Cruises. They have not reviewed or approved this story.