Cruising the Pacific: The world's biggest ocean aboard Ovation of the Seas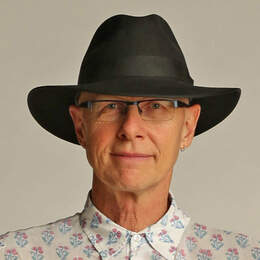 A big ship needs a big ocean. And like Royal Caribbean's Ovation of the Seas, the Pacific has heavy-duty statistics. 
Winter is coming for the South Pacific. Between April and September, the daily temperature drops to an average of about 23C. The temperature of the sea will range from 22C-28C.
In other words, for most of us, it's pretty well perfect.
A quick flight over to Sydney, on this occasion with Virgin Australia, a couple of nights there, and I'm standing in Circular Quay, next to the Sydney Harbour Bridge and Sydney Opera House.
Even these icons seem dominated, at this moment, by the might of Ovation of the Seas, part of the fleet of Royal Caribbean, which was recently named best cruise operator, "domestic and international", in the 2017 National Travel Industry Awards.
The ship is enormous.
When it was launched in February 2016, this Quantum Class ship blew our socks off. Let's just list those statistics again — just under 350m long, carrying a maximum of 4905 passengers, 18 restaurants including Jamie Oliver's Italian. There are martini-mixing robots and a skydiving simulator.
While it has all of this, volume also creates economy. An eight-night South Pacific cruise on Ovation leaves Sydney on April 9 and visits Noumea and Vanuatu before returning to Sydney and is from $1600 per person.
A big ship needs a big ocean. And the Pacific has heavy-duty statistics, just like the ship.
It is the biggest and deepest ocean, accounting for more than 40 per cent of the planet's water surface, and about a third of its surface — an area greater than all of Earth's land combined. It holds more than half of the volume of the world's oceanic water.
The Pacific Ocean was born 750 million years ago when the supercontinent Rodinia broke up. Today, Micronesia, Melanesia and Polynesia offer cultural variety. The South Pacific islands of Vanuatu and New Caledonia are the most popular with cruise ships.
Champagne Bay in Vanuatu is picture perfect, with a clear lagoon and pinkish sand. As gas escapes from volcanic rocks under the seabed at low tide, it appears to fizz. Hence the name.
Luganville, the northern capital of Vanuatu, was an important World War II base for the Allies, which powerfully colours its history. Vanuatu's Port Vila is one of the South Pacific's most beautiful natural harbours and the local Ni Vanuatu tribal customs and traditions are explained at Ekasup Cultural Village.
But the star is surely the ocean itself. This massive, imposing body of water. Something to make a song and dance about. I'll leave the last thought to Pacific Islander poet Craig Santos Perez:
"We belong to a diverse sea of moving islands, peoples, cultures, languages, and ecologies. We belong to a legacy of navigation that teaches us how to read the stars, waves, currents, winds, and horizons. We belong to Oceania."
Categories