Arrivals & Departures

Cultural icons to delight the senses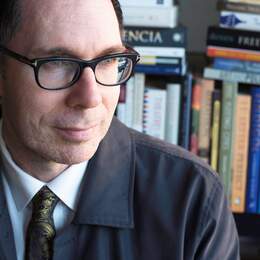 WILL YEOMAN visits five less-frequented European temples to high culture
There are the usual suspects. The Louvre. Tate Modern. The Rijksmuseum. The Prado. Royal Albert Hall. Covent Garden. Teatro alla Scala.
To be fair, from the below, you could include The Hague's Mauritshuis among those. Maybe even the Musee de Cluny. At a pinch, Wigmore Hall. But they're intimate by comparison. And probably never top of the list of cultural must-sees for tourists. The Schumann House and Fundacio Joan Miro, even less so. Which is a shame, as all five offer an unparalleled cultural experience which belies their relatively modest stature.
Fundacio Joan Miro
High on Barcelona's Montjuic — it's a lovely walk from the city centre — stands a tribute to one of the 20th century's greatest artists: Joan Miro. The museum Fundacio Joan Miro houses a staggering 14,000-plus works, including over 200 paintings, nearly 200 sculptures and about 8000 drawings. As if this isn't enticing enough, there are also works by Duchamp, Balthus, Leger, Rauschenberg, Calder and many others.
Miro was born in Barcelona in 1893 but most of his life was spent elsewhere, including a period of exile in France and time in America. He's probably most famous for his love of primary colours, a meandering line and those weird, anthropomorphic creatures which cavort across his canvases like mischievous insects. Profound and playful, Miro is a great example of a contemporary artist whose work is complex and accessible.
When you visit the museum, don't forget the gift shop and bring a piece of Miro home with you. Your life will be the better for it.
This is an edited version of the original, full-length story, which you can read here.
A message from Travel Editor Stephen Scourfield...
Thanks for reading us – we value your continuing interest and our connection with you.
But as our readers increasingly move to digital, we have to keep up with them.
As I'm sure you'll appreciate, there are costs involved in doing what we do for you.
To support Travel, reading the full story now requires a digital subscription (it's $1 a day for full access to thewest.com.au, for all your devices).
If you have the newspaper home delivered, you may already have complimentary premium access to thewest.com.au and our digital editions.
And we have other packages, including $9 a week for the weekend papers and everyday digital.
Stephen Scourfield