Geraldton Travel Guide: Arts and culture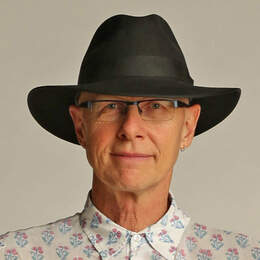 Geraldton arts workers have come up with an exciting way to draw the crowds.
Eve York's idea for a speed-dating night at the Geraldton Regional Art Gallery was a great success. About 50 people came, young men staying beside a particular artwork which they'd got to know a bit about, and the women moving on after a chat. The artwork was the conversation starter.
"People just said 'Do it again, do it again'," Eve says.
And so Eve, the co-ordinator gallery and cultural development of Geraldton Regional Art Gallery ("in short, A Great Boss" say her colleagues) did.
This time they staged a speed-dating night for people age 45-60, and 25 came.
Then the request came from seniors. "What about us?"
And so the third speed-dating night is for people aged over 60. Some of them have asked for "slow dating", confides Eve. "It's good fun, too."
That it might be, but the objective is to encourage people who might not normally visit the gallery to think of it as an active and welcoming space — their space.
And Eve is not alone in pouring energy, ideas and vigour into the city.
With her is gallery officer Ellen Norrish, who has just shown me through the behind-the-scenes collection and infected me with her pep.
And in comes Marnie Douglas, the city's arts and cultural development officer, who's been busy running street art and art bollard projects, curating the Art Drive, and is full of more ideas. "Bins." Bins? A competition to design artwork for wheelie bins may be next.
This happy threesome ooze verve and harmony.
"And we all came in at the same time," says Eve, confident at the helm. While she grew up in the Wheatbelt, Marnie is local and Ellen has come from Perth.
"It's been so exciting coming to the town. I haven't had a bad coffee since I've been here and haven't given up my brunches," she says.
"Geraldton's full of surprises — in a good way," agrees Eve. "It has a good arts community. There's a real shift — we create things and send them south. I don't feel that way in Perth."
There's even a bit of fun competition between them all to see who can encourage the most newcomers into the gallery. While I am there, people wander in, and there's a warm and friendly greeting for each of them; a real welcome.
The eagerness extends deep into the Greater Geraldton Council, which funds the gallery, says Eve. "They are incredibly enthusiastic and supportive."

"We are so lucky that we have inherited this gallery that is just so beautiful to work with and now it's about community engagement."
The gallery, in the heart of Geraldton, is in the former 1907 Town Hall. In 1997 the building was added to the State Register of Heritage Places in WA.
It keeps the City of Greater Geraldton Art Collection which is comprised of more than 475 artworks, including important works by Norman Lindsay, Elizabeth Durack, Hans Heysen, Howard Taylor and Robert Juniper.
Elizabeth Durack was once commissioned by the Town of Geraldton to produce 90 drawings on paper of the Geraldton area, and this is the only surviving collection of this type in WA. There are many contemporary works, too.
The gallery runs the Mid West Art Prize as well as education and youth activities and artists' talks.
When I am there, there's an exhibition of Yamaji woman Julie Dowling's work. Yagu Gurlbarl (Big Secret) is her first solo show on Yamaji country.
It appropriates styles of European portraiture, Christian icons and mural painting, blending them with the indigenous.
Exhibitions will change every six to eight weeks.
"In terms of programming, I can pretty well decide what I want," says Eve.
"It is all designed to intrigue."
Top picture: Street art in Geraldton. Picture: Stephen Scourfield
Disclaimer
Stephen Scourfield was a guest of Australia's Coral Coast.
Categories