Our World

Cutting loose on a sky-high adventure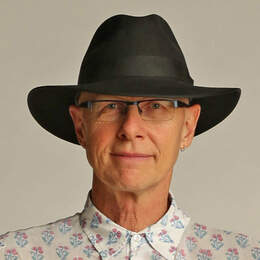 Floating over the scenic Swiss town of Chateau-d'Oex: this may be the most beautiful balloon ride in the world.
Just 10m from where we gently leave the lush, green grass, two men set off in 1999 to become the first to balloon around the world. There's a reason for that. The picture-perfect Swiss town of Chateau-d'Oex is close to balloon heaven.
And, after a slow ascent over the roads and chalets, and the spruce trees marching up the mountains surrounding Chateau-d'Oex, we are, indeed, close to heaven.
Switzerland is beautiful. The Christmas-card chalets, the bells around the soft-nosed dairy cows playing unending polyphonic serenades, the soft green slopes giving way to jagged peaks still white with spring snow, all under a blue sky.
We fly up to 2600m and, at one point, can see Mt Blanc, the Eiger and the Matterhorn, and Lake Geneva below.
Balloonists can fly all year in this valley, which is unusual, and part of the reason that Max Duncomb, pilot and owner of Chateau-d'Oex Hot Air Balloon, now calls this home.
Originally from Cambridge in England, he has flown in 32 countries including, Kenya's Masai Mara.
The annual Chateau-d'Oex Balloon Festival, held in January, celebrates its 40th anniversary in 2018. It attracts balloonists from all over the world — up to 100, though organisers are reducing the numbers.
Actor David Niven, who moved to Chateau-d'Oex in 1960 and is buried in the cemetery, was a supporter of the inaugural festival in 1978.

He had, of course played Phileas Fogg in the 1956 film version of Jules Verne's Around the World in Eighty Days, which heavily featured a balloon.
But it was 1999 when Bertrand Piccard and Brian Jones took off from Chateau-d'Oex to fly around the world in their balloon, Breitling Orbiter 3, in a record-breaking 20 days.
When inflated, the massive balloon seemed to take on a roaring life of its own, and flight director Alan Noble had to just cut it loose — fittingly enough with his Swiss army knife.
Disclaimer
Stephen Scourfield was a guest of Switzerland Tourism.