Cycling Eastern Europe: "The most amazing thing was the people"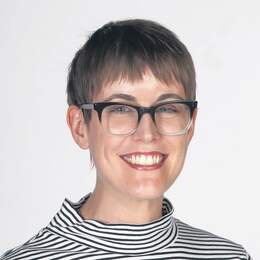 Nearly three weeks riding 800km through Croatia, Montenegro, Albania and Macedonia took a two intrepid cyclists well off the beaten track. 
For many of us, sleeping on a concrete floor with a group of strangers while it pours with rain outside would likely qualify as a low point on a holiday.
But for Perth cyclist Cilia Pallavicini, the experience was among the highlights of an 800km bike trip she and friend Lut Coremans took through Croatia, Montenegro, Albania and Macedonia in September last year.
It came partway through the 20-day journey, when the pair met a local boy one evening while camping near his "tiny little village". Waking the next morning in torrential rain, the boy returned with a request from his mother for the visitors to shelter at his family's very humble home.
Eating and sleeping alongside these new friends was just one example of the remarkable hospitality extended to the women as they travelled through inland rural areas where tourists remain a rarity. Locals would anonymously pay their bill in cafes, for example, and bring gifts of homegrown vegetables and homemade bread and cheese when they camped near a settlement.
"The hospitality of people who don't have anything — it was amazing," Cilia says. "It was really one of the highlights of the trip."
The travellers spent the majority of their trip in Montenegro and Albania, despite having had little knowledge of either country when they began planning the ride. Indeed, they'd initially intended to cycle through Croatia.
"We'd heard beautiful stories about Croatia and the coastline and the islands, so we thought that was great, but then we started to do research, more and more we read that Croatia, although it's great for cycling and it's a beautiful country, its popularity has increased so much in the last five or 10 years," Cilia explains.
"That obviously brings a lot of traffic with it, and as a cyclist, that's not really what you want.
"In the same reports, a lot of these cyclists were saying, 'If I'd known, I would have gone to Montenegro or maybe even Albania because it's stunning and there's not much traffic there'."
And though the region's coastal scenery is better known, the pair decided to follow an inland route through the mountains — a choice Cilia calls "a bit of nostalgia".
"Lut lived in Hong Kong many years ago and she used to cycle in the mountains, and I lived in Switzerland for many years and I was always cycling there in the mountains," she explains.
Though both fit, regular cyclists with experience of cycle touring, the women trained to ready themselves for the ride, which saw them each carry about 18kg — including 5L of water and food for a couple of days — on their bikes.
In addition to the obvious physical challenges, they also had to overcome a formidable language barrier — in many areas, they found few people spoke much English — and the misgivings of friends concerned for their safety.
"I suppose because we are both very experienced travellers and pretty down to earth, we decided to stick with our plan," Cilia says.
After a stop-off in Cilia's native Holland to pick up hired bikes, the pair set out from Dubrovnik, in Croatia, carrying camping gear brought over from Australia. Being equipped with a tent, camp stove and cooking equipment meant they could choose a spot to camp each night and stay in hostels in larger towns when necessary.
"With bush camping, you've got that freedom of not knowing where you're going to end up that day," Cilia says. "Depending on how our legs felt, at 2 o'clock we might say 'we can't do any further, we've had enough' and then start looking around for a camp spot, and other days we went on to five or six o'clock because we were feeling good."
Covering between 40-90km a day, the women found that — as promised — they had the roads almost to themselves.
"On a bad day, we had maybe 30 cars passing us, and of those 30 cars, at least 10 stopped to see what we're doing, or if we need anything, or if we want a lift, or just to have a chat and see what those crazy girls were up to," Cilia says.
Although they saw some spectacular landscapes — including Lake Skadar, the largest in the Balkans, and Mt Korab, the highest peak in both Albania and Macedonia — it was the kindness of the locals that made the most lasting impression.
"The most amazing thing — especially in Albania, which we were a bit apprehensive about — was the people," Cilia says. "We still can't get over it. We've both travelled lots and we've been to many places where the locals are beautiful, but Albania just topped it for us."
Categories