Deadwood salutes old Wild West heritage of the US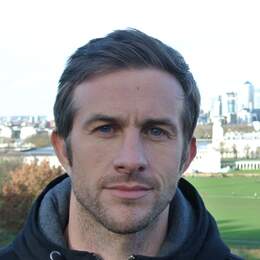 Some tour guides stick in the memory more than others. And Dave is definitely not the type you'd forget in a hurry.
He's the energetic, wisecracking presence at the wheel of a juddery converted yellow school bus transporting us around Deadwood, one of the classic settlements of America's old Wild West.
Now part of the State of South Dakota, boasting neat, paved streets, sturdy picturesque buildings and a laid-back, civilised air, Deadwood today is quite a contrast to the dusty, ramshackle, spit-and-sawdust one featured in the cult TV series, which was first broadcast in 2004 and returned in movie format in 2019.
The multi-award-winning show charted the fortunes of the lawless frontier town of the 1870s that had sprung up illegally on native American lands after gold was discovered in the surrounding Black Hills.
Driving us through town, Dave reveals that Deadwood's name derives from the dead trees that littered Deadwood Gulch when the gold-hungry settlers established a mining camp here (gulch is a steep-sided ravine marking the course of a stream or creek).

Read the full story here.

Categories