Delicious delights of WA's Southern Forests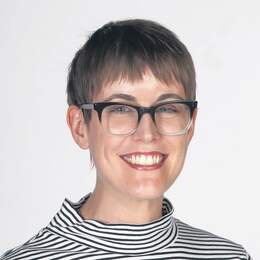 Food and farm experiences will take travellers beyond the farm gate for an authentic taste of the Southern Forests region.
It all started with a bag of macadamias. Invited to sample some seasonal produce from WA's Southern Forests region — the area around Manjimup, Pemberton, Walpole and Northcliffe — I was intrigued to find among the avocados, plums, apples, strawberries, wine, olive oil, eggs and black truffle relish a bag of shell-on macadamias.
It turns out there's a good reason we usually buy macadamias — one of the first native Australian foods to be grown commercially — with their shells removed. But once I'd figured out how to crack this very hard nut, the rewards were revelatory: fresh, creamy and tasty.
Fresh macadamias are, it seems, just one of the surprises that awaits in the Southern Forests. Widely associated with Pink Lady apples and black truffles, this relatively small portion of the South West is home to both large stretches of forest — some 86 per cent of the Shire of Manjimup is State forest or conservation reserves — and to what the Southern Forests Food Council describes as "one of the nation's key future food bowls and culinary tourism regions".
According to the council — which was formed in 2012 by local producers — the Southern Forests grow large portions of WA's apples, avocados, broccoli, potatoes and tamarillos. Indeed, with about 80,000ha of agricultural land, the region produces more than 50 types of fruits and vegetables, along with everything from beef and dairy products to marron and cool-climate wines.
At a time when many of us are more interested than ever in knowing where our food comes from, this presents a tourism opportunity. And so last year the Southern Forests Food Council launched its Genuinely Extraordinary Southern Forests Food and Farm Experiences, a series of four-day guided tours providing an opportunity to go "beyond the farm gate".
The demand for "authentic experiences" is undeniably a major trend across the travel industry. According to the council's executive chairman Bevan Eatts, the tours are a response to this, providing an opportunity to visit farms, meet producers and learn about how food is grown, packed and transported to market.
"We have worked very closely with our members in creating a schedule that works around working farms, processing facilities, accommodation and dining providers, our local farmers' market weekends and produce seasonality and availability," he explained.
A local orchardist himself, Mr Eatts said the tours are adapted to reflect seasonal activity on farms, drawing on the council's membership of more than 200 primary producers. So while avocado, stone fruit and brassica producers might be on the itinerary in summer and autumn, he said, "winter will offer a range of truffles, chestnuts and pastured eggs".
Other tour highlights might include visiting the local farmers' market, going behind the scenes with a strawberry grower, marron producer and a fruit and nut farmer, meeting the brewer at a boutique brewery, wine tastings, meals showcasing seasonal produce and visits to attractions such as the Diamond Tree.
For producers such as Charlie Roberts of Manjimup pastured egg producer CharCol Springs, the tours are an opportunity to educate consumers and "teach them firsthand what it means to produce pastured eggs".

"Genuinely Extraordinary is our chance to connect with visitors and, with any luck, turn them into customers and advocates for the Genuinely Southern Forests and CharCol Springs brand," he said.
Top Picture: Fine food awaits in the Southern Forests. Picture: Craig Kinder Food Photography
Fact File
The four-day Genuinely Southern Forests Food and Farm Experiences tours run on the first weekend of each month, with the next taking place from March 2-5, April 6-9, May 4-7 and June 1-4. They cost $1285 per person twin share ($1485 single), including expert hosts, accommodation, transport in the region and more. 
For more, see southernforestsfood.com
Categories