Travel Story

Derby a place to warm the heart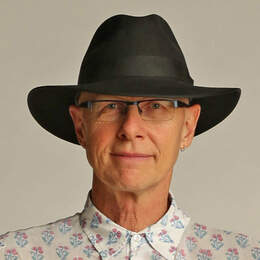 Derby may be remote but there's always a friendly welcome from locals who take pride in their remote town and enjoy showing it off to visitors.
There's always a welcome in Derby, a remote town with a warm heart.
A measure of it? When we took our two Young Travel Writer competition winners there a couple of years ago, someone approached them in the street: "You must be the young writers. We heard you were coming."
The Kettle Cafe opened recently, and has good coffee and a nice menu.
The Spinifex Hotel has spacious and luxurious rooms (complete even with a washing machine in the bathroom-cum-laundry).
I attend the prize announcement evening for the Kimberley Photographic Awards and notice other travellers have wandered in too.
Again, a big welcome, all to a Kimberley soundtrack — local resident Colin Pigram and his band.
Derby feels like a peninsula — attached to the continent to the south, big mudflats either side, the giant wharf and the massively tidal King Sound at the far end of town.

Actually, to me, Derby sometimes feels more like an island.
From here, visitors fly on day trips to the Horizontal Waterfalls, in a float plane with a fast boat waiting to take them through a gap in the Kimberley sandstone — the "bowl" behind fills and empties with tides of eight, 10, 11 metres, creating this "horizontal waterfall" through that gap. At up to 11.8m, Derby has one of the biggest tidal ranges in the world.
Derby, at the west end of the Gibb River Road, developed with the pastoral industry in the 1880s. In the 1960s and 70s, it was the western "base" for the Gibb River Road builders.
Near the entrance to the Kimberley Entrance Caravan Park, there's a big boab tree, completely hollow but bursting with green leaves.
On this sunny Sunday morning, there's washing hanging out on lines in front of the indigenous art on an outbuilding.
Caravanners sit in the shade, reading. Campers stand around, chatting.
It all has a languid, mellow feel, in this endearing little town.
I wander out on to the mudflats — this massive, crocodile-skin space that shows the curve of the Earth against a China blue sky. Oh, to just feel space and be surrounded by nothing but silence.
Fact File
For information on the Kimberley, itineraries and holiday planners: australiasnorthwest.com.au.
Derby Visitor Centre: derbytourism.com.au and 1800 621 426.
Derby, Spinifex Hotel: spinifexhotel.com.au and 9191 1233.
Derby, Kimberley Entrance Caravan Park: kimberleyentrancecaravanpark.com.au and 9193 1055.
Categories